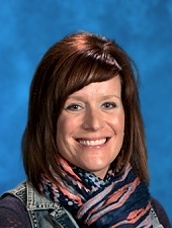 I am beyond grateful to serve as your K-4 principal for Hicksville Village Schools. Hicksville is an innovative school that strives for excellence. Along with the staff, I will diligently work to continue this established legacy.
I believe that one of my most important responsibilities as your principal is to build meaningful relationships. I will be intentional with my students and their families to provide an inviting learning environment. I genuinely care for our students and am passionate to provide an environment that promotes this belief.
I intend to continue fostering meaningful relationships with the Hicksville staff and our community members. Our school is fortunate to have a community that takes immense pride in its educational institutions. They ceaselessly partner with us by providing assistance that helps implement special programs and additional incentives for our students that few districts can offer.
I will continue to support our Hicksville Initiatives, encourage our teachers to remain conscious of data-driven instruction, research innovative ways to direct instructional strategies, all while providing a positive learning atmosphere. The continued efforts of weekly collaboration with our teachers will continue communication between the staff and administration. Our students deserve quality education, and Hicksville will continue to provide this standard.
As parents, I encourage you to reinforce the values and character traits that our school works so hard to instill in your children. Research indicates that the most important variable in a child's success in school is the parents' involvement in their child's education. We promise to partner with you in hopes to provide a successful individual that will one day be our future leaders. Below are some ways to be involved in your child's education, but is not limited to:
Discuss specific details of your child's school day

Check your child's book bag and agenda daily

Guide and develop good study habits

Set high expectations for high-quality work

Communicate your pride in your child's successes – big or small

Attend and participate in school-sponsored activities
I truly look forward to working with you to make this a successful and memorable year for your child. I have an open door policy and welcome your communication. Please do not hesitate to contact me with any questions, concerns, or praise.
♠GO ACES!♠
Kirsten Coffman, K-4 Elementary Principal
coffmank@hicksvilleschools.org
419-542-7475