Congratulations to Sophomore Elise Baldwin on winning the 2023 "Leon Innovative Interviews." We're very proud of you Elise, and the rest of the Sophomore class for representing Hicksville Schools so well! Elise was awarded a commemorative champion plaque, as well as a brand new "Innovative Interview" inscribed Apple iPad!

This senior joined us for one last Uno Flip game today. The library LOVES our seniors! Congratulations and best wishes to ALL of you!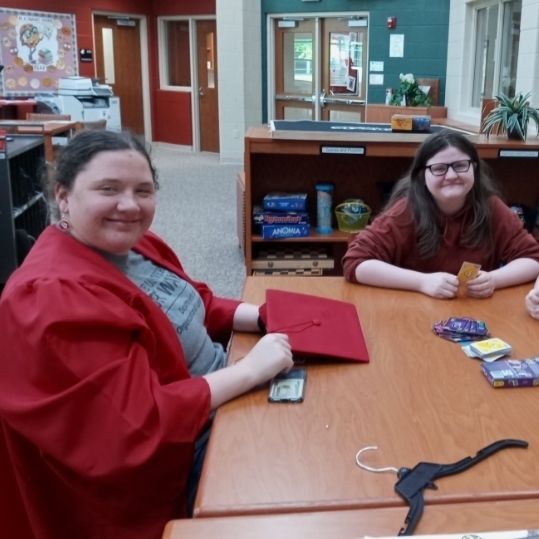 Mrs. Gerken's Drama I students were lucky enough to have a guest speaker today, former HHS student Gunnar Carwile. Gunnar is gearing up to graduate with a BFA in theater from Youngstown University. He plans to eventually move to a larger city to pursue his acting career. Gunnar educated the students on different types of theater classes, such as stage combat, directing, acting, movement, stage management, puppetry, and much, much more. He also talked about auditioning, speaking skills, and college in general. It is so wonderful when students come back to share their knowledge and success. Thank you, Gunnar! You make HHS proud!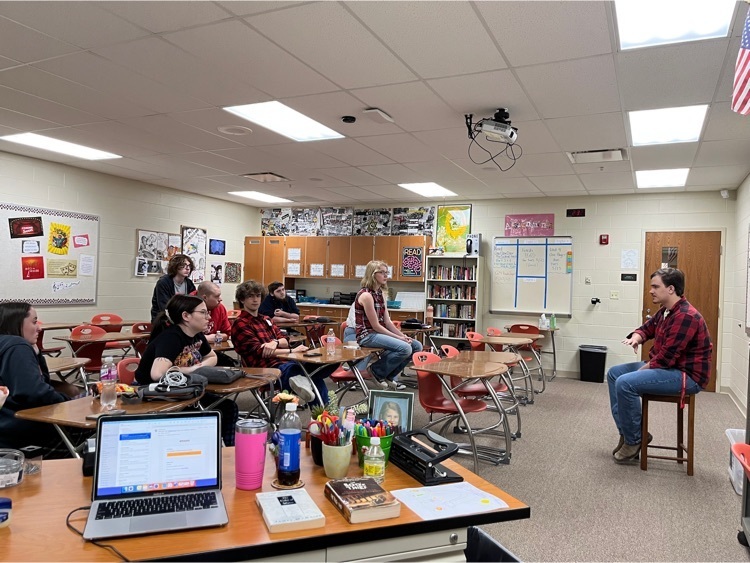 Students in Ms. Yeaser's History Study Skills class memorized all 50 state capitals! They were rewarded with lunch from Dairy Delite. Great job Adriana, Angel, and Kaleb!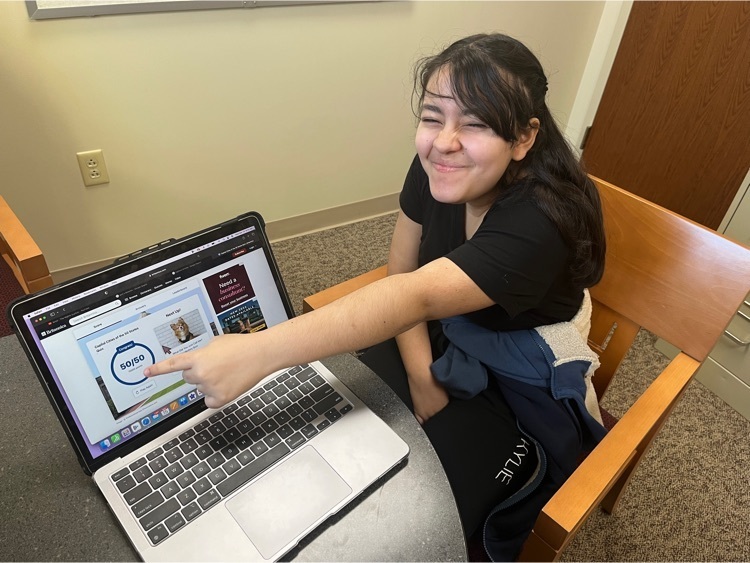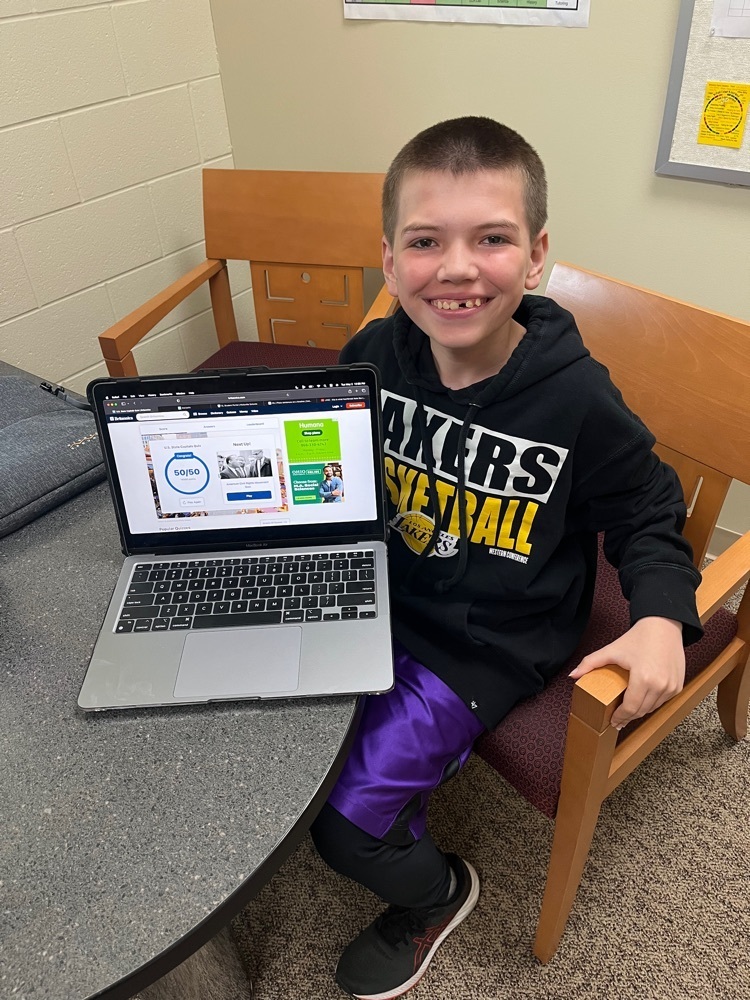 OHSAA TOURNAMENT TICKETS: All tickets for OHSAA sponsored tournaments must be purchased online at
https://www.ohsaa.org/tickets
. This includes sectional softball, sectional baseball, and district track.

Sixth graders researched endangered animals in the library today!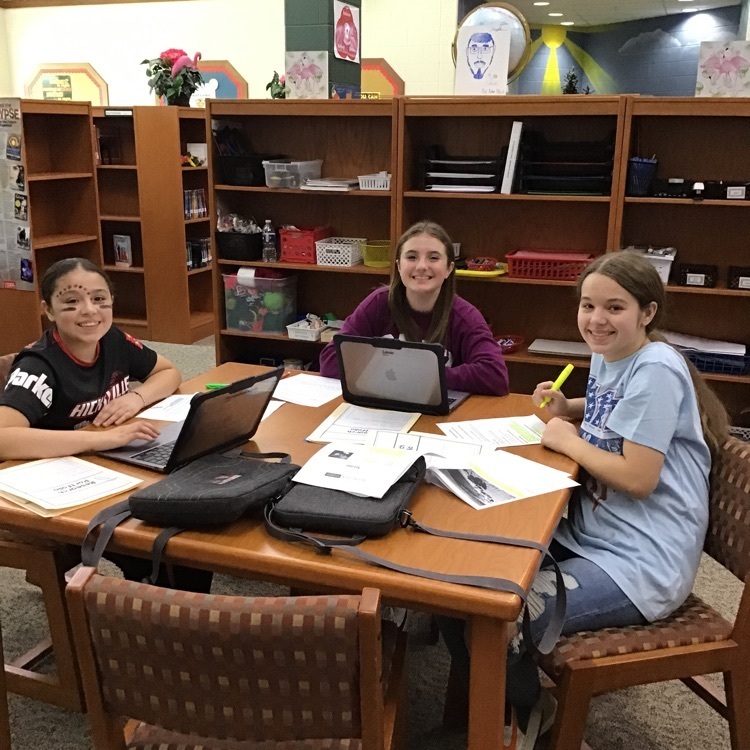 Mrs. Gerken's Honors English 11 students enjoyed reading their original children's books to K-2 students this week! One of the benefits of a K-12 building is seeing the interactions between "big kids" and "little kids"! What fun!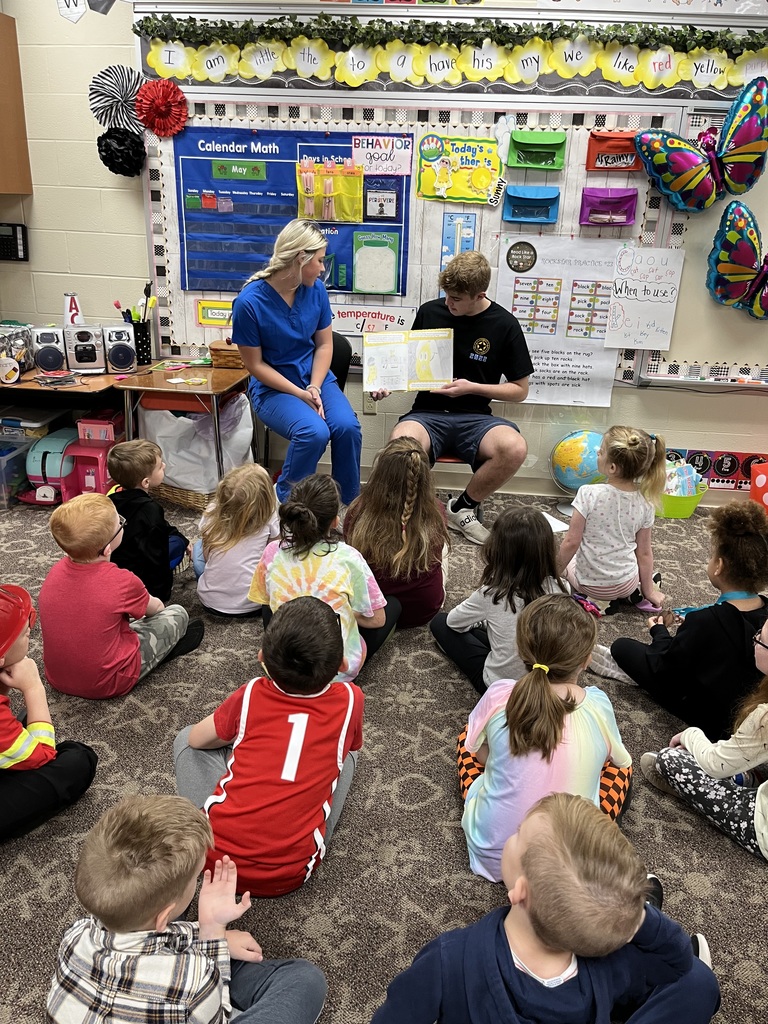 HS TRACK - The HS track meet scheduled for Tuesday, May 2nd at Tinora has been POSTPONED until Monday, May 8th.

VARSITY BASEBALL - The varsity baseball game scheduled for today (April 28th) at Montpelier has been CANCELLED.

Students using the library's Clevertouch to practice a presentation.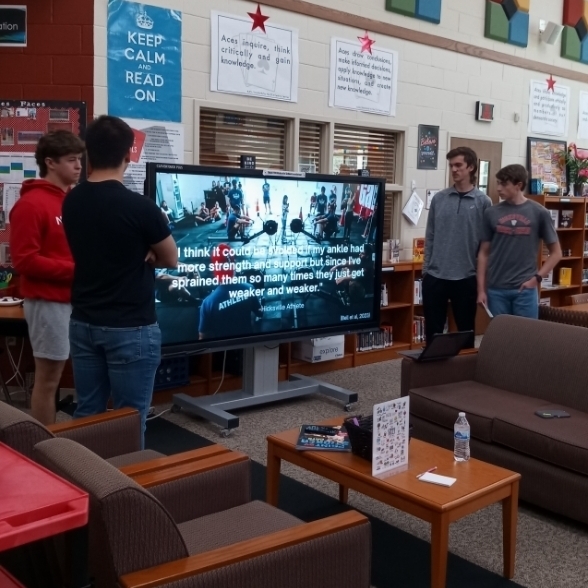 A very "job well done!" to these 9 Hicksville Sophomores who competed in the Leon Innovative Interviews Finals at Defiance College today. Thanks to the organization of Defiance College's Casey Gibson and Emili Aselage, our students participated in a rigorous day of 5 different types of real world interviews. A special shoutout to Jane Myers of the NWOESC for her help in coordinating the Innovative Interviews. Students participating were Bronson Graber, Skylar Suffel, Daniel Fleming, Elise Baldwin, Josie Smith, Jerrica Steele, Maria Saunders, Ava Methvin, and Carter Sheets. The champion will be announced at the Hicksville High School student awards day at the end of May. The winner will receive an honorary plaque and a brand new Apple iPad!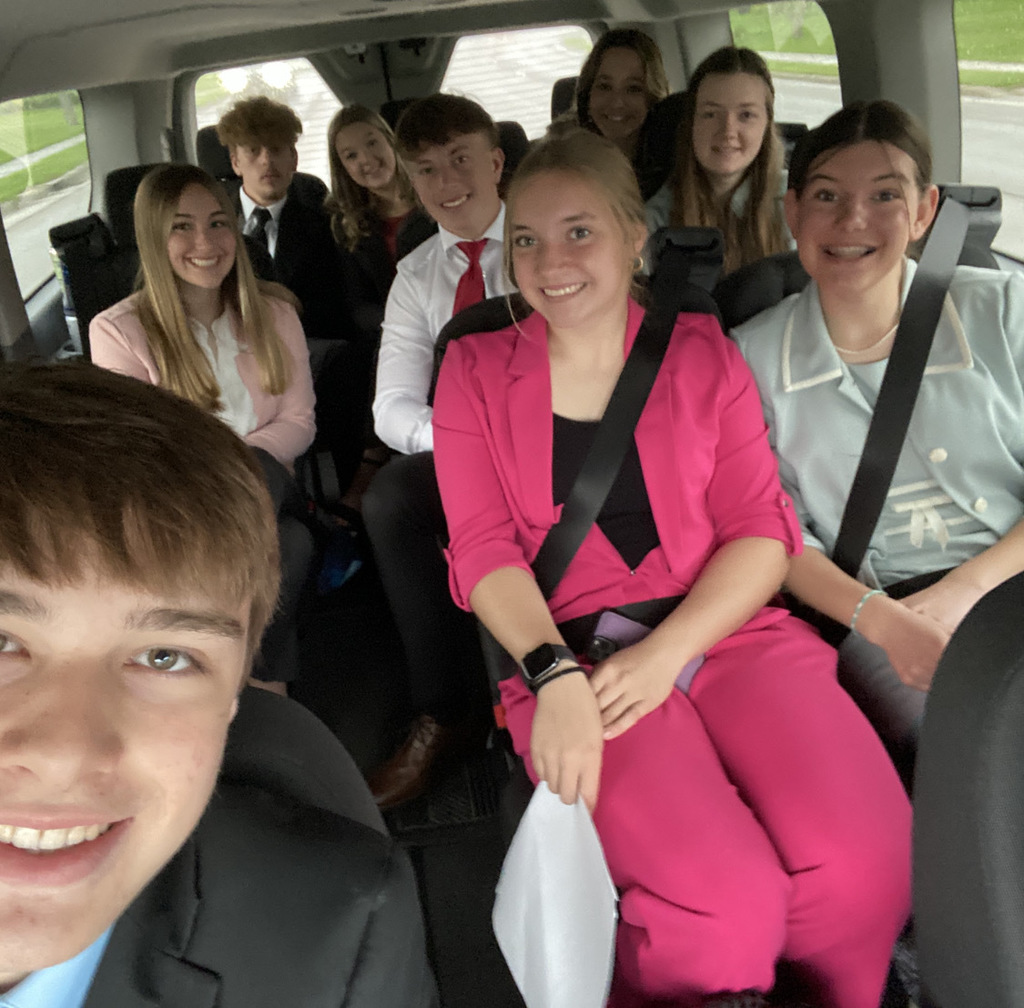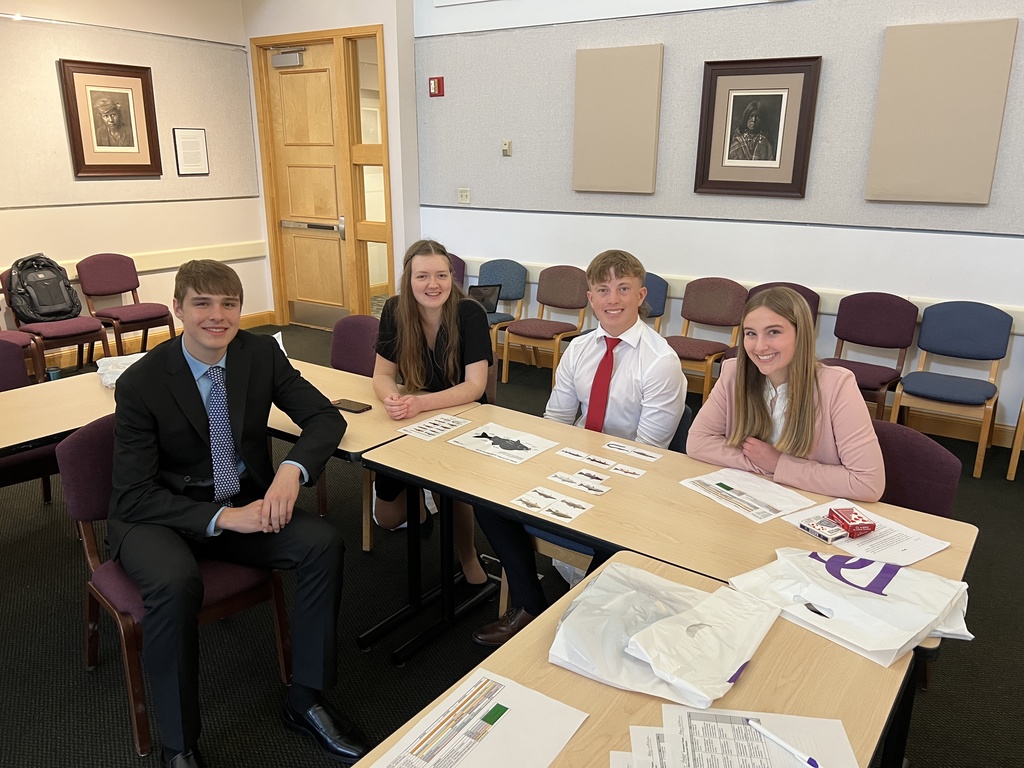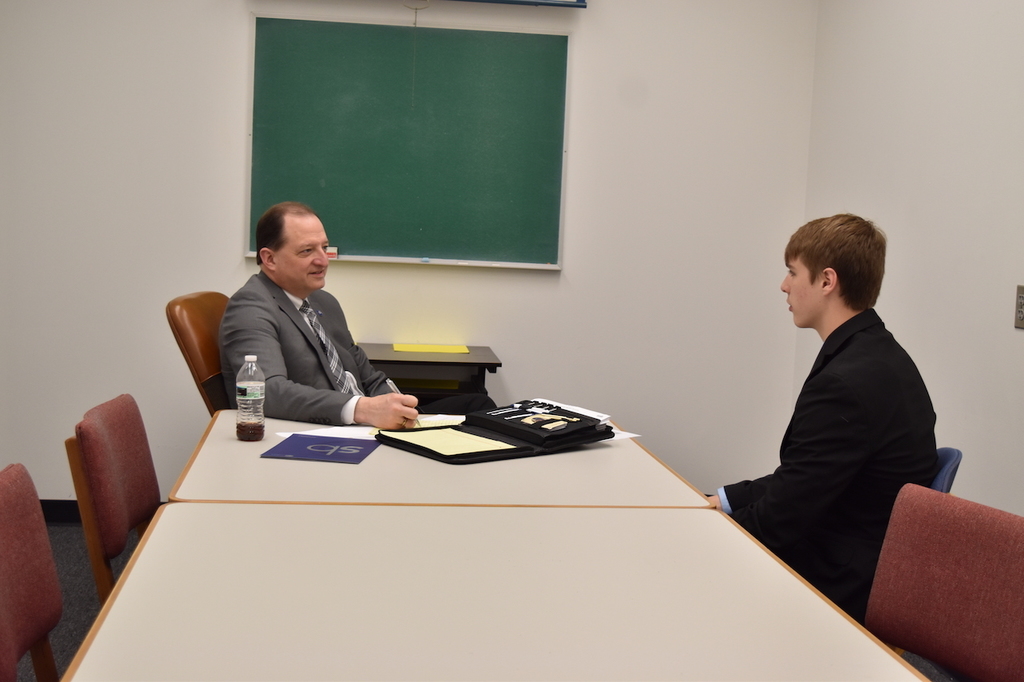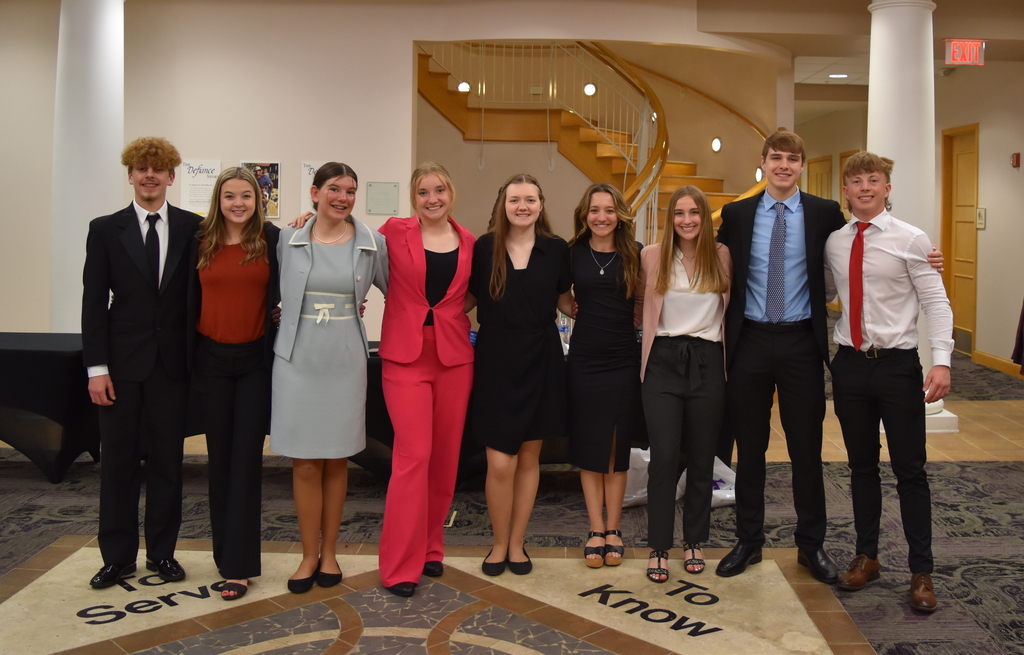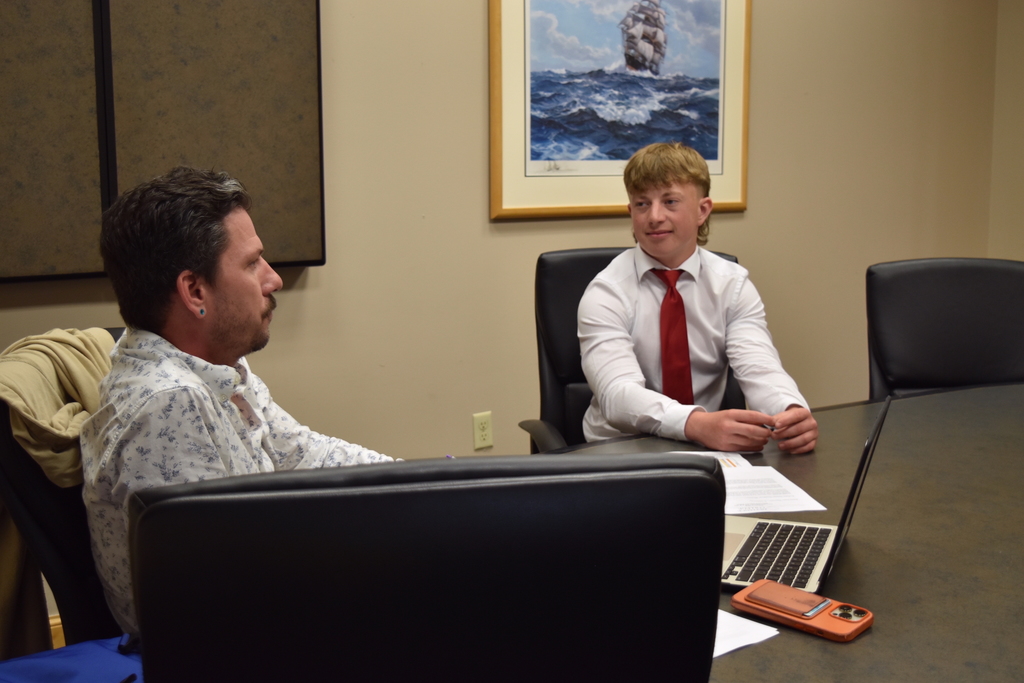 Hicksville boys and girls JH track teams both finished 1st place at the Hilltop Relays!

JV SOFTBALL - The JV softball game scheduled for today (April 21st) at Paulding has been CANCELLED.

Hicksville High School choir members experienced the magic of THE LION KING National Broadway Tour today at the Stranahan in Toledo. It was a truly incredible performance! Huge thanks to Mr. Kohlmeier for organizing the trip. This was an unforgettable experience for our kids!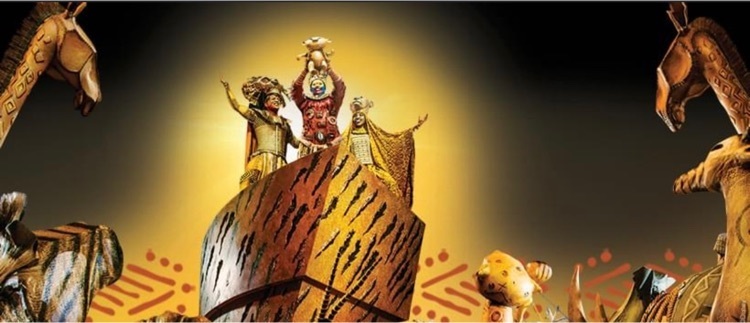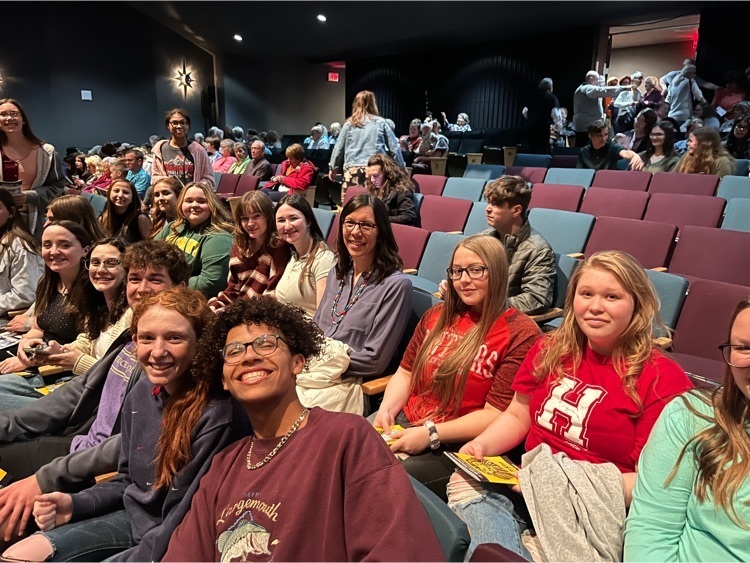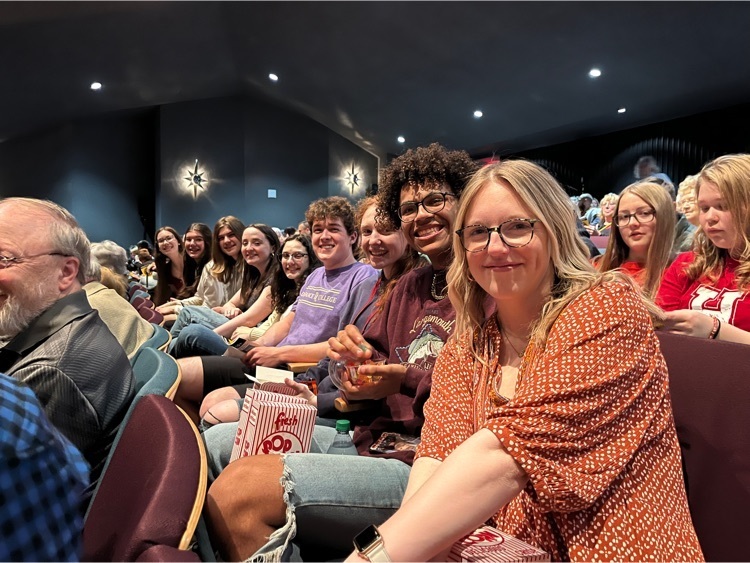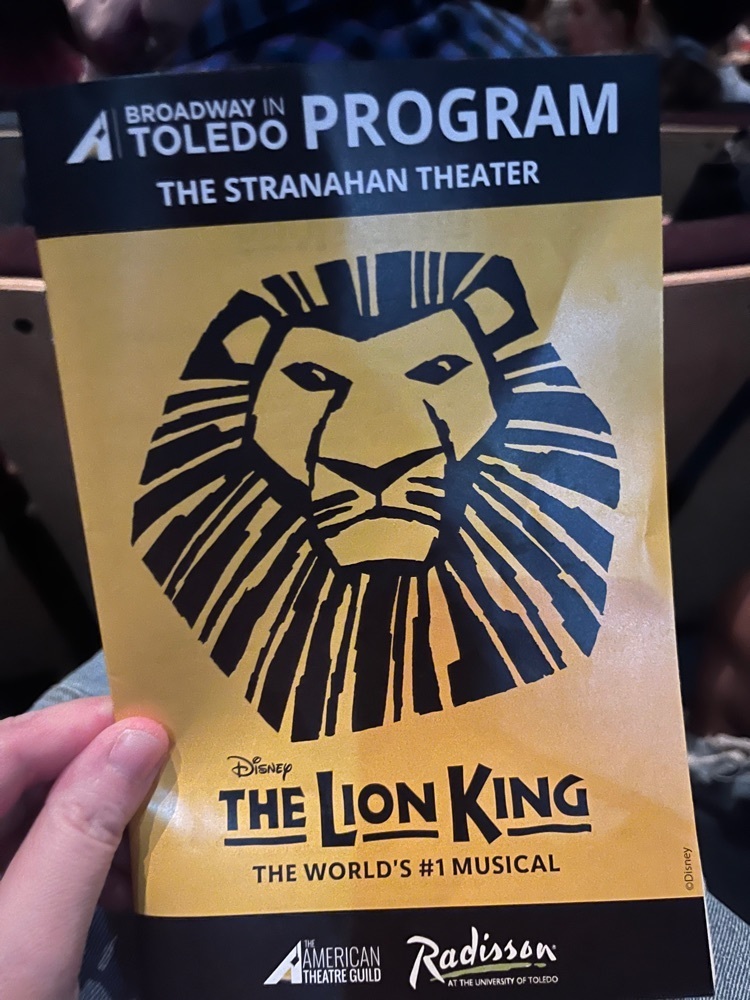 JH TRACK - The JH track meet scheduled for today (April 17th) has been POSTPONED until April 27th.

VARSITY BASEBALL/SOFTBALL - The varsity softball and baseball games scheduled for today (April 17th) at Eden have been CANCELLED.

JV SOFTBALL - The JV softball game scheduled for today (April 17th) has been CANCELLED.

BIG NEWS!!

The Hicksville Middle School Drama Department is pleased to announce the 2023 fall musical for grades 5-8, THE WIZARD OF OZ: YOUTH EDITION! Mark your calendars for November 3-5 at the Huber Opera House! Director: Elaine Gerken Assistant Director: Jennifer Bergman Vocal Music Director: Earlee Harris Watch your email and social media for audition information over the summer! We're off to see the wizard! 🎶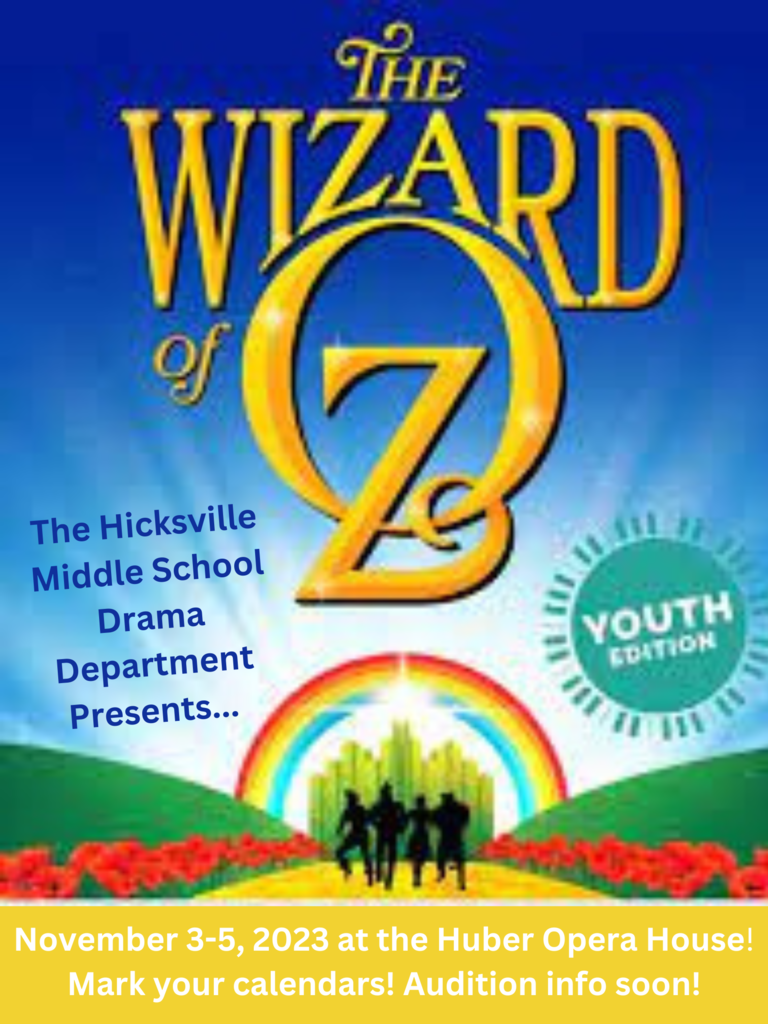 This is what a 21st century school library looks like! Our library is a dynamic center of learning, reading, and creating. #SchoolLibraryMonth