5th grade students were able to explore space last week through 5 days of STEM activities acquired from COSI museum.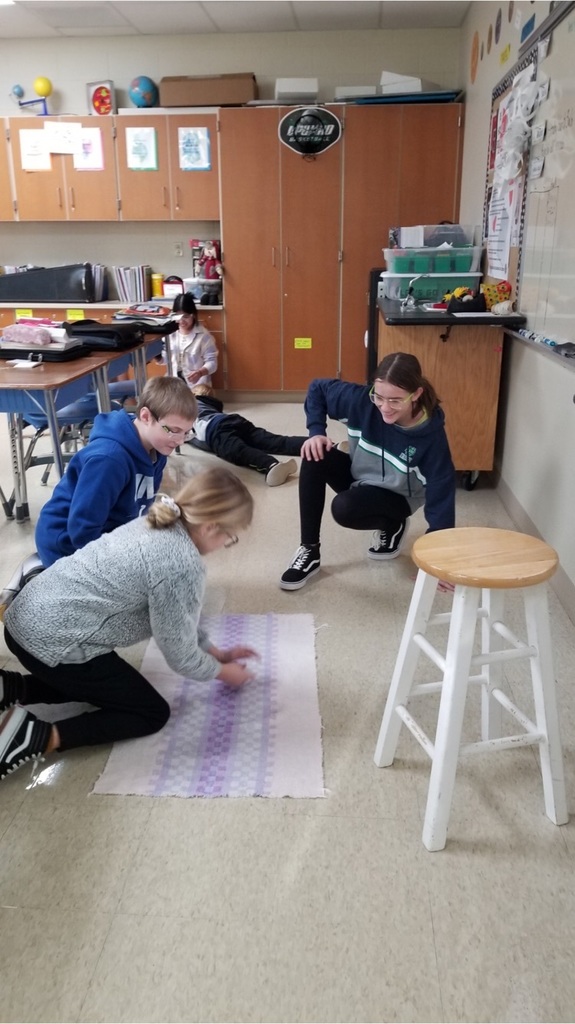 The 5th graders are using gummy bears to show what they know about world governments.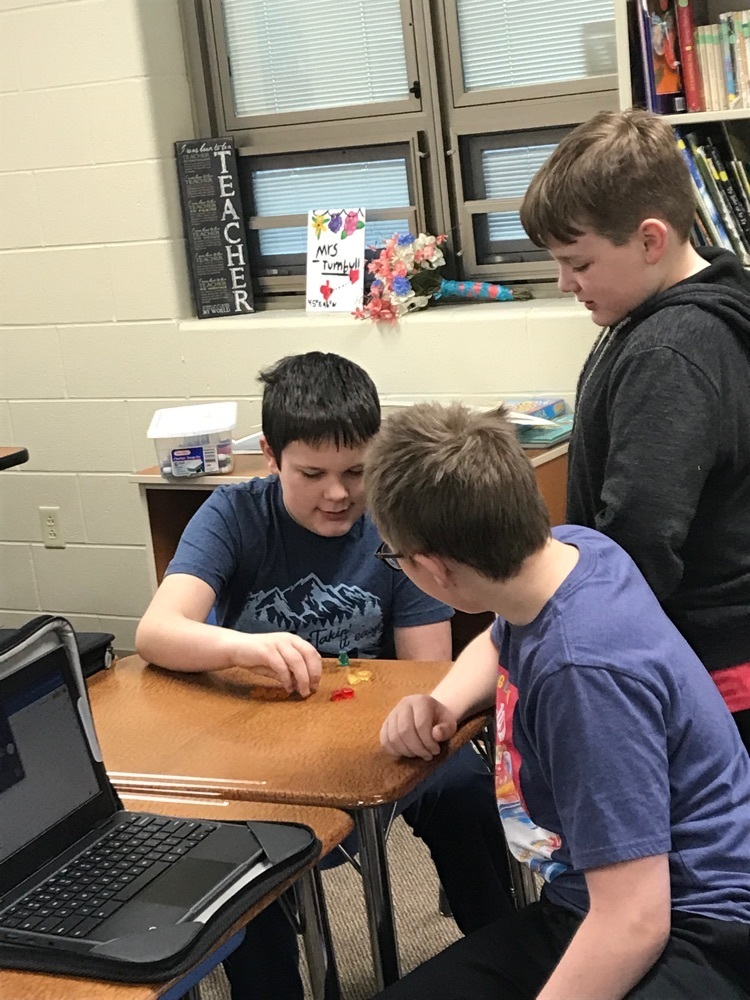 JH BOYS' BASKETBALL TONIGHT - The 7th grade boys' basketball game tonight with Fairview has been CANCELLED. The 8th grade game will still be played and it will begin at 6pm.

Strike! The Grade 7 & 8 students who qualified for the Quarter 2 incentive had fun bowling at Bryan Lanes this afternoon. The teachers would like to send a shout-out to the PTO for sponsoring this incentive and Bryan Lanes for hosting. Thank you students for your awesome work!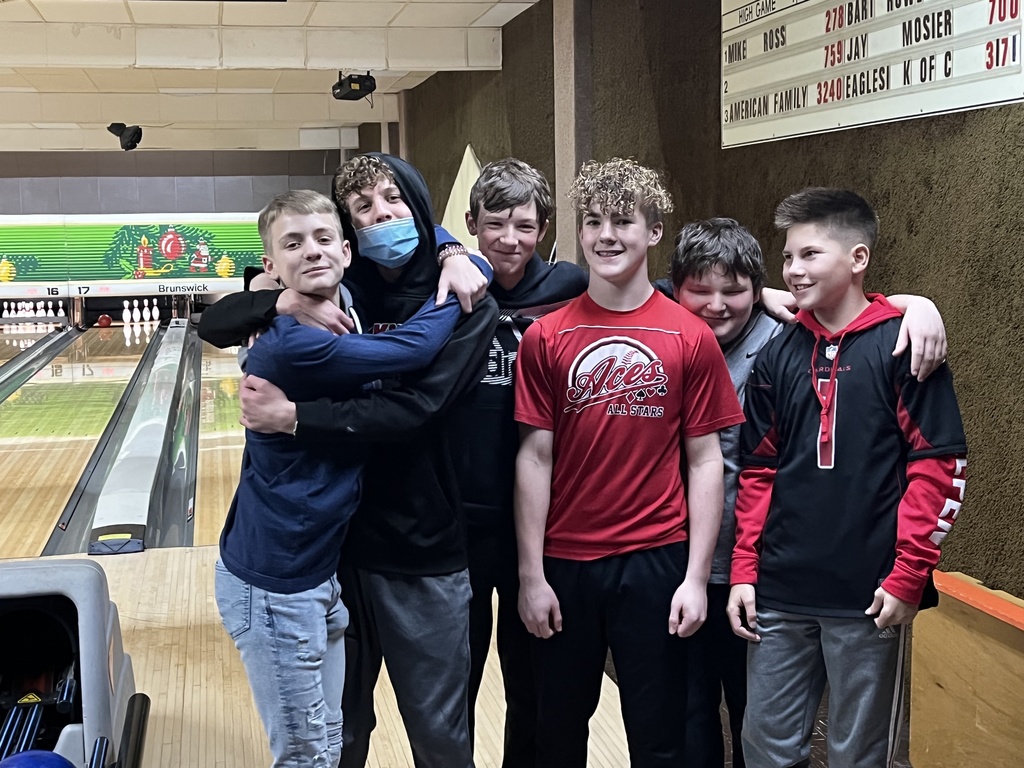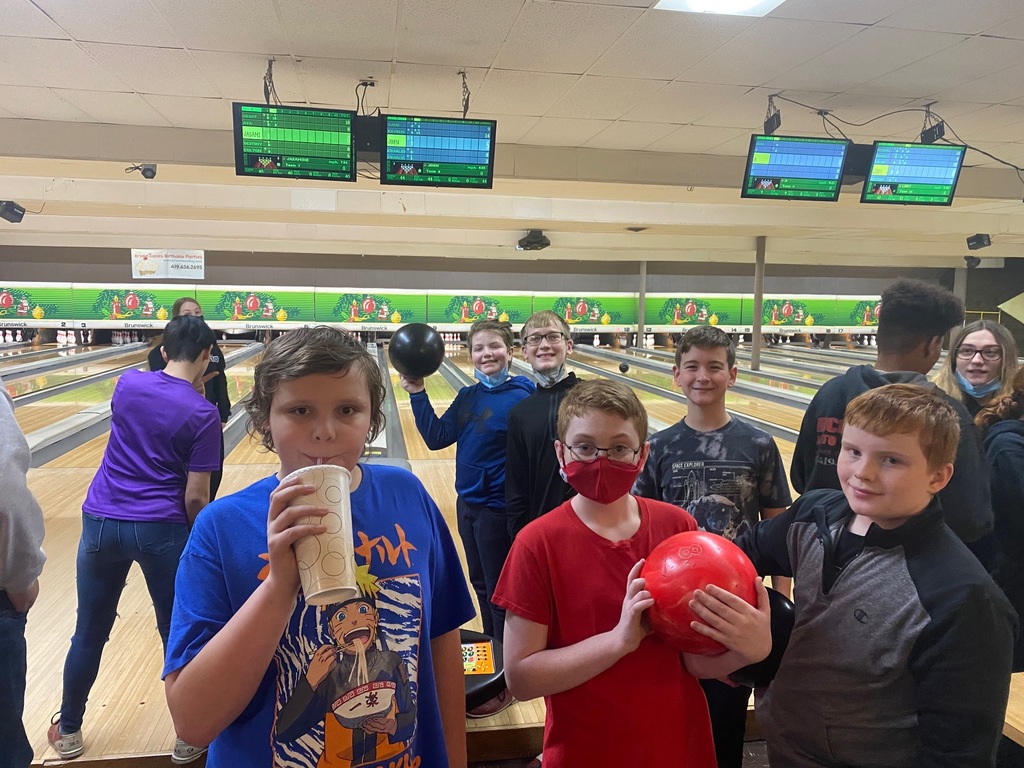 HS GIRLS' BASKETBALL - There will NOT be a JV girls basketball game this Saturday (Jan. 15th) at Lincolnview. The varsity game will begin at 1:00pm.
Mason was the winner of the sign from the fifth grade teachers. Congrats to Mason as it is much deserved!

Aces Athletic Boosters Meeting: Wednesday, January 12 @ 6:00pm in the High School Commons. Please enter through the main event entrance. This will be our first member/membership drive meeting for 2022. If you have any interest in supporting Aces Athletics and being a member please consider attending. Thank you!
The bus notification you just received will start next Monday, January 10, not February 10th. Sorry for any confusion.

HS GIRLS' BASKETBALL vs. AYERSVILLE - Ayersville High School will be using online ticketing for the high school girls' basketball game tomorrow (1/6/22). The link to purchase tickets is:
https://www.vancoevents.com/YJZ
.

Mini lady aces basketball skill sessions will continue after break on these dates: January 7th 2:45-3:30 January 14th 2:45-3:30 January 21st 2:45-3:30 January 28th 2:45-3:30 With the conclusion on February 3rd at halftime of the girls basketball games 3rd-4th halftime of JV (starts at 6pm) 5th-6th halftime of Varsity Please have any 5th-6th grade girls start bringing a stretchy head band to these dates if possible. Thank you

FRESHMAN BOYS' BASKETBALL - The freshman boys' basketball game scheduled for December 30th at Fayette has been CANCELLED.

BOYS' ROUTE 49 CLASSIC - The Route 49 Classic has been RESCHEDULED for Thursday, December 30th at Edon HS. Hicksville will play Edgerton at 6pm.

Tuesday, December 28, 2021 The Varsity Boys Basketball Game vs. Edgerton (Route 49 Classic) has been cancelled because of inclement weather.

Happy Holidays from HMS! Grade 8 students had an awesome morning competing in dodgeball and on inflatables sponsored by the PTO. (Thank you, PTO!) Ms. Rees' team won the dodgeball tournament with a win against Mr. Suffel's team!