TRACK CLOSED - The school track at the park is currently closed for repairs and repainting. The track will remain closed for approximately 2 weeks.

Science 8 students participated in a field trip with Metroparks Toledo yesterday. Canoeing was definitely the favorite activity! Thank you to all of our chaperones, bus drivers, and The Hicksville Foundation for sponsoring this experience.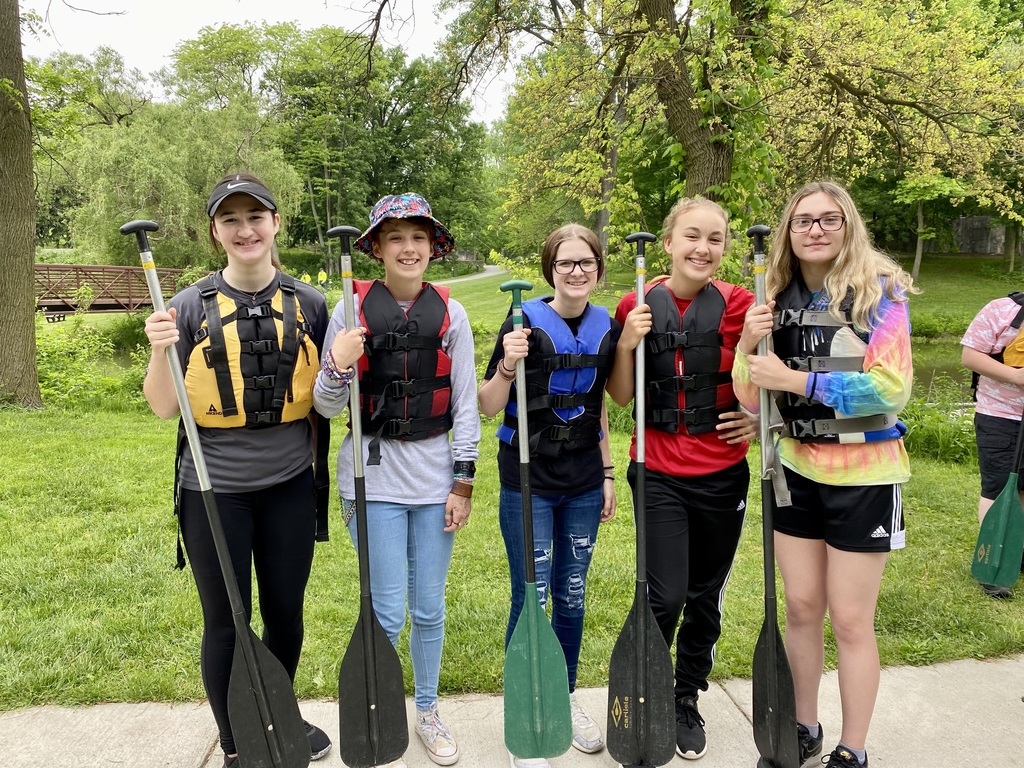 Mrs. Gerken's Honors English 11 students enjoyed some Amanda Lee this morning. They were celebrating a great year and the end of their children's book project. Big shout-out to Amanda Lee Coffee! They were speedy, friendly, and made delicious drinks! Happy Friday!

Congratulations to our 2022 "Leon Innovative Interview" champion, Trista Bond! Trista will receive a new iPad and commemorative plaque on awards day. Now in its 7th year, the Innovative Interview program was started by retired HEVS teacher, Marilyn Leon (pictured with Trista).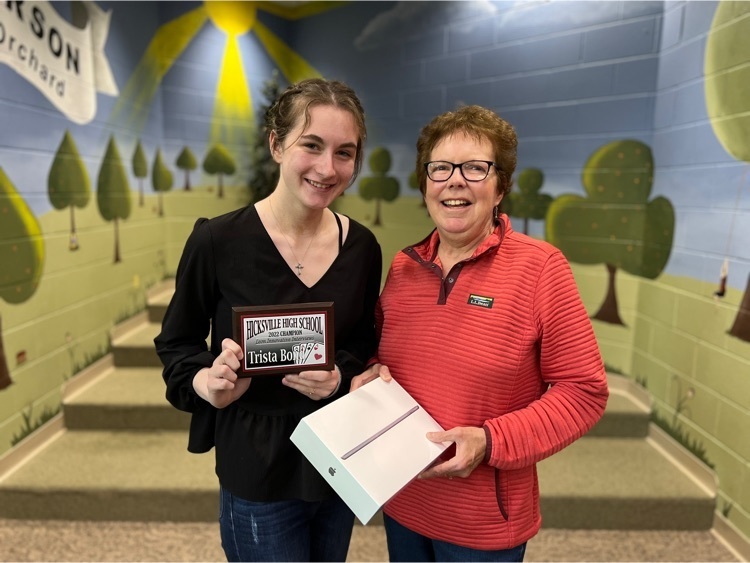 Join us! *This event is usually held in the Commons, but it will be held in the Community Room (123/125) this year.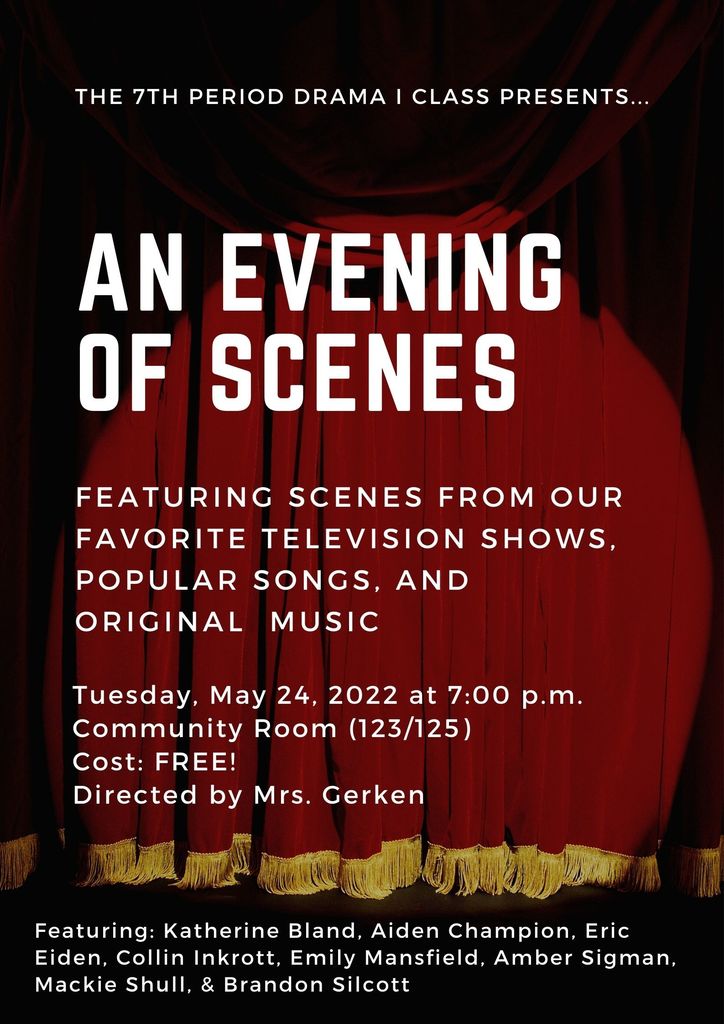 The Annual K12 District Art Show is this Friday, May 20! Come see the creative efforts of our ACES Artists anytime between 4:30-7:00pm in the School Commons!


Mrs. Gerken's Honors English 11 students wrote and illustrated their own original children's books for a recent project. They really enjoyed reading to the elementary students this week!
Join us for an evening of music! This Monday, May 9th at 7:00 p.m. the 7th-12th grade Band and Choir will be performing their spring concert. All are invited to attend!

SPRING OHSAA TOURNAMENT TICKETS - All tickets for OHSAA sponsored tournament contests must be purchased online at
https://www.ohsaa.org/tickets
.

Good luck to our Innovative Interview finalists, competing at PFW today!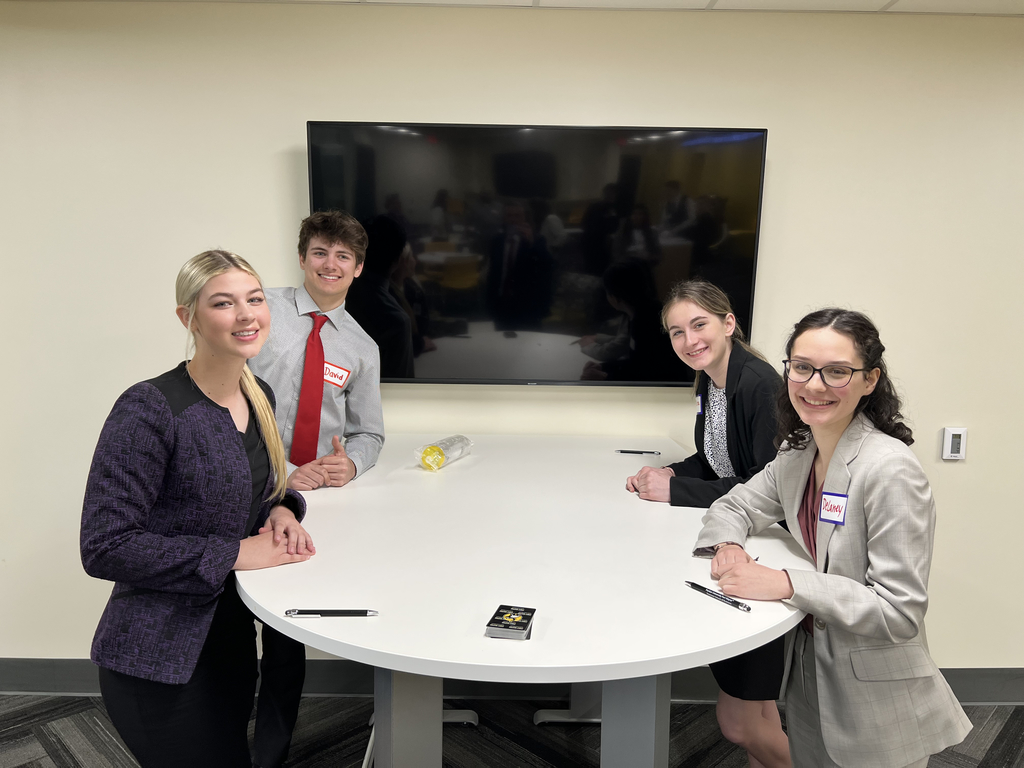 There is still time to get your tickets for the Hicksville School Foundation Fundraiser. Tickets can be purchased at the superintendents office, from any board member, or at the door. See you there!

K-12 Students! House Pride Week is the last way to earn points for your House this year so be sure to participate! Last year, this week was the deciding factor in Coragem becoming House Champion! Good Luck ACES!

Final House Competition before House Pride Week! 4 Rocks. 500 Points Each. Hidden somewhere in Hicksville. Turn in a found rock to Mr. G by Friday to earn your points! Good Luck ACES!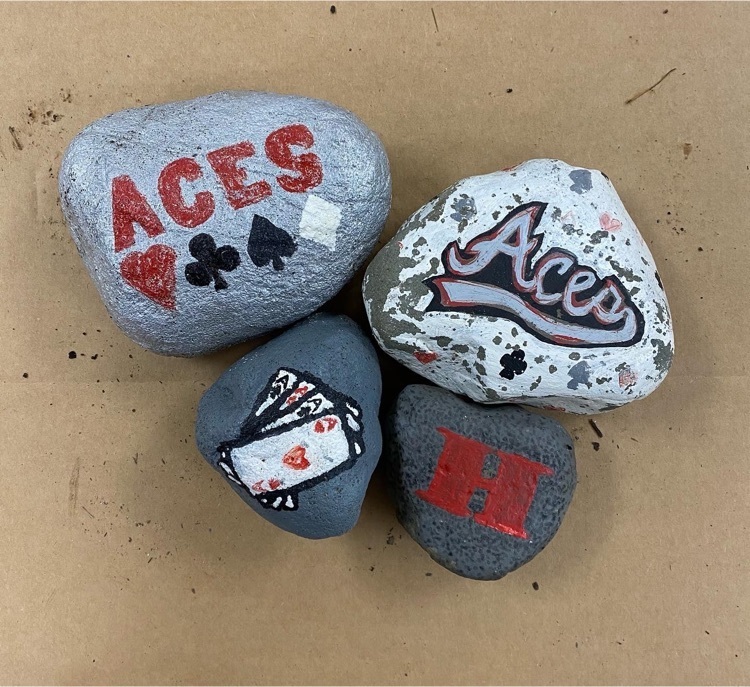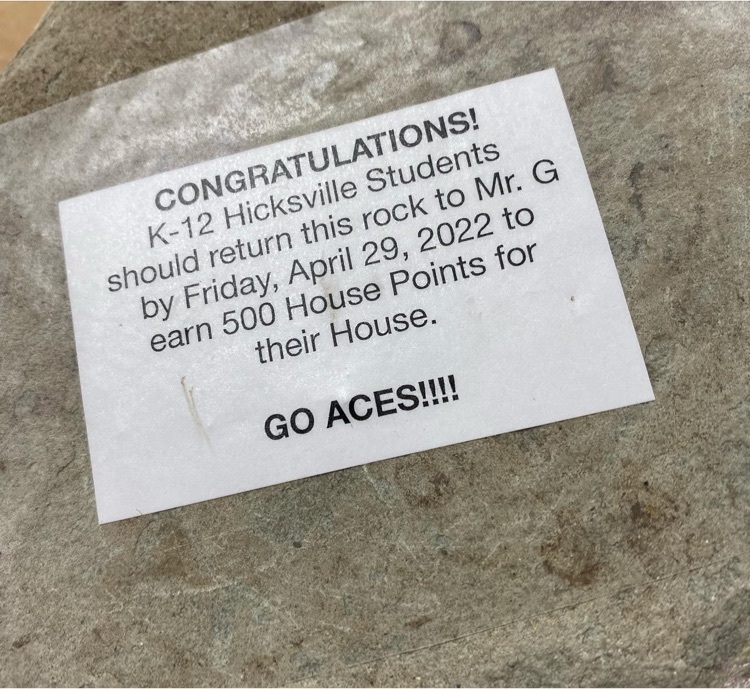 Our Kindergarten and First Grade music classes learned all about string instruments this week! A huge thank you to 5th grader Lydia Trzynka for performing for our classes this week and sharing about learning to play the violin!

Baumgartner's Basketball Shoot Camp information.

This week, the 3rd grade students discussed concert etiquette in music class, so to practice their good audience skills, they watched performances by some volunteer High School Choir members. Special thanks to Eric Eiden, Allie Nelson, Amber Sigman, Gaby Eicher, and Katherine Bland for taking the time to perform!❤️🎶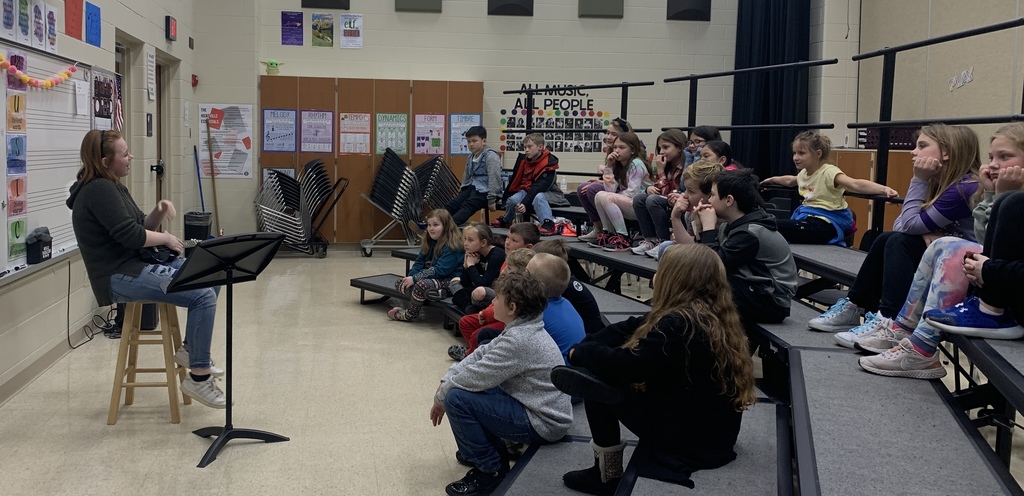 Mrs. Gerken's 6th period English 11 students enjoyed a Dari De-Lite reward for hitting their point goal for Socratic seminars! It's a beautiful day to be an Ace!
Algebra 1 students working to complete missions in Jurassic World. They are reviewing for their state test next week.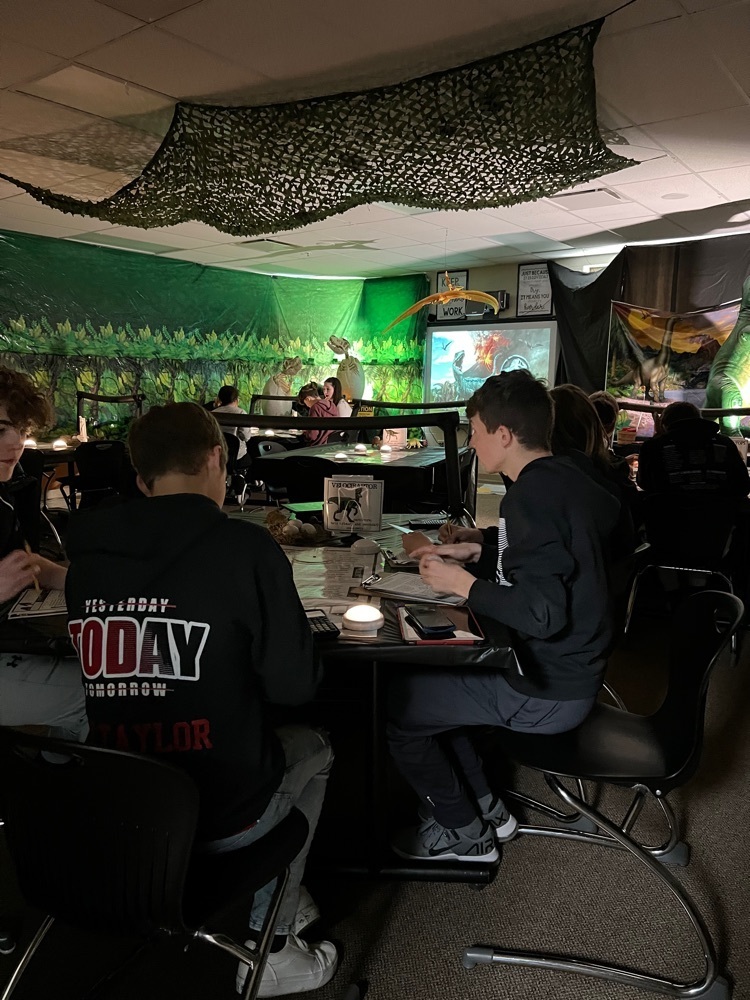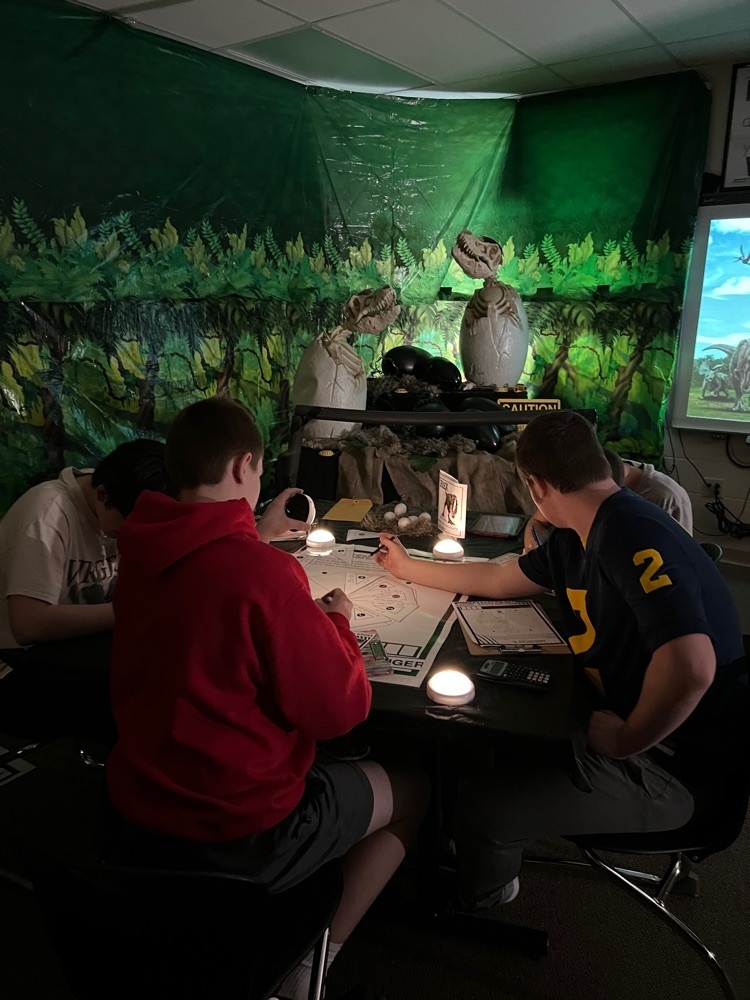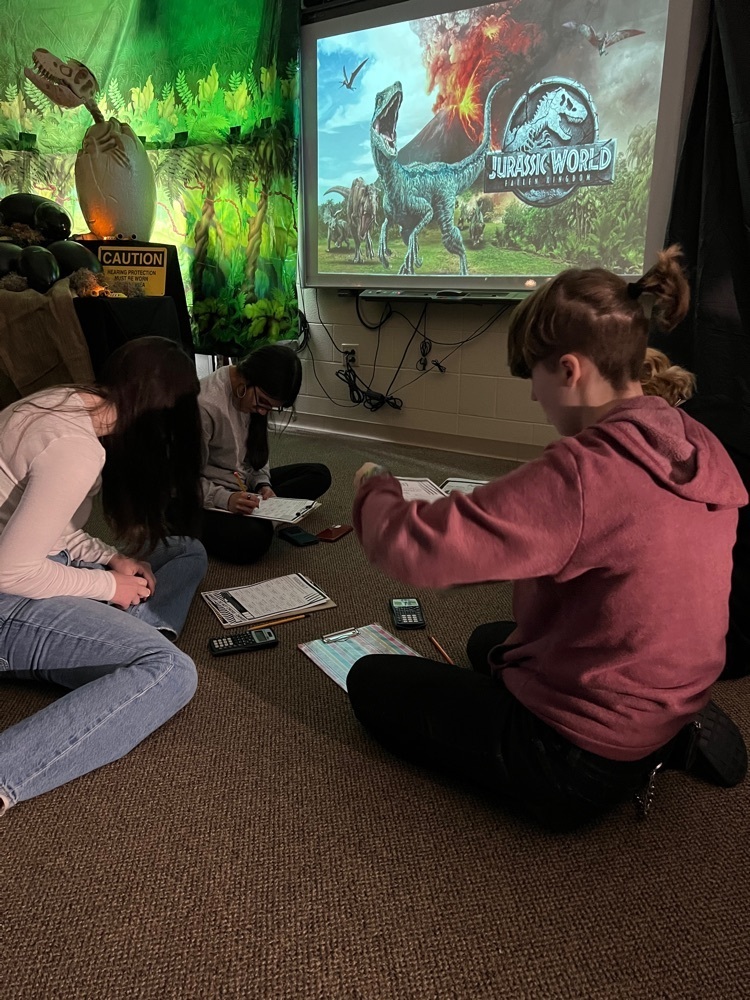 The Hicksville High School Drama Department is pleased to announce that the 2023 high school musical will be Stephen Sondheim's INTO THE WOODS! The musical intertwines the plots of several Brothers Grimm fairy tales, exploring the consequences of the characters' wishes and quests. The main characters are taken from "Little Red Riding Hood", "Jack and the Beanstalk", "Rapunzel", and "Cinderella", as well as several others. The musical is tied together by a story involving a childless baker and his wife and their quest to begin a family, their interaction with a witch who has placed a curse on them, and their interaction with other storybook characters during their journey. This musical will be rated PG-13. Mark your calendars for March 3, 4, and 5! You won't want to miss this one!