We would like to extend a HUGE thank you to everyone involved in today's blood drive. Thanks to the American Red Cross, all of the donors, the volunteers, and the student council/NHS workers, we were able to donate 30 units of blood. That means we saved 90 lives! Great job, Aces! We would also like to thank the high school teachers for being so flexible and allowing our students to participate. What an excellent example of teamwork for a great cause! We couldn't have done it without all of you. It was really great to see so many teachers (K-12), staff members, and even our high school principal being great role models and donating to this life-saving mission. We had several community members, as well. THANK YOU! Lastly, a big thank you to Mrs. Coffman and Mrs. Cunningham for everything they did to help organize a successful drive. ~ Mrs. Gerken
Good Morning, Hicksville Schools will be closed today. Repeating, Hicksville Schools is closing for the today.
Good morning, Hicksville Schools is delayed two hours today. Repeating Hicksville Schools is delayed two hours.
Congratulations to our Spring Semester Innovative Interview Semi-Finalists. These 8 individuals will compete at PFW on Friday, March 31, for a spot in the Finals at Defiance College in April. Left to right: Owen Joyner, Jerrica Steele, Skylar Suffel, Gabby Fisher, Samara Bowers, Ava Methvin, Carter Sheets, and Bronson Graber. Congratulations!!

Congratulations to the varsity and JV Academic Team. Both teams placed second at the GMC tournament today.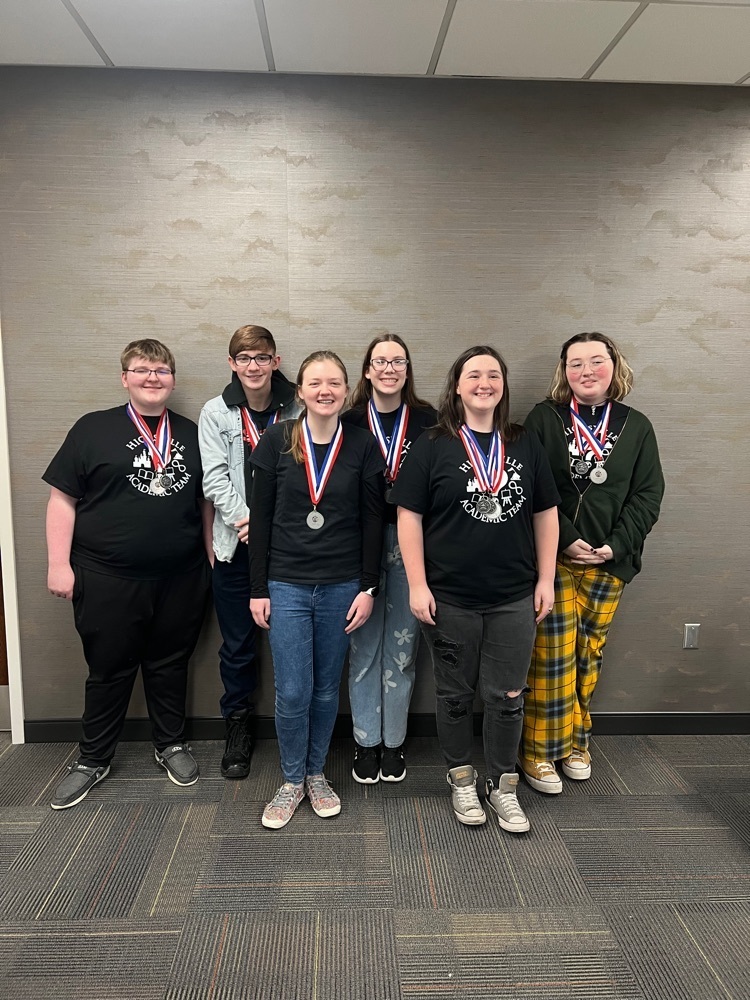 It's OPENING NIGHT! We are so excited! We cannot wait to perform this show for you. Last night's parent preview was absolutely fantastic! Come see INTO THE WOODS! March 3 and 4 - 7:30 p.m. March 5 - 2:00 p.m. This show is rated PG. Tickets are $12 and are available at the door. Doors open one hour prior to show time. Come out and support these talented, hard-working kids. See you from the stage!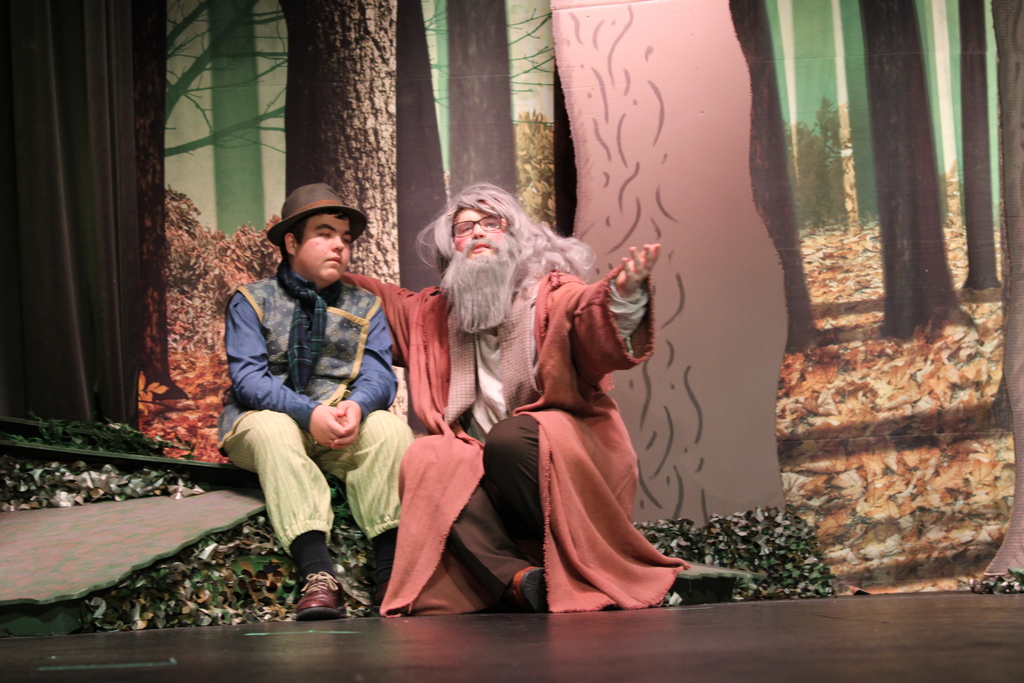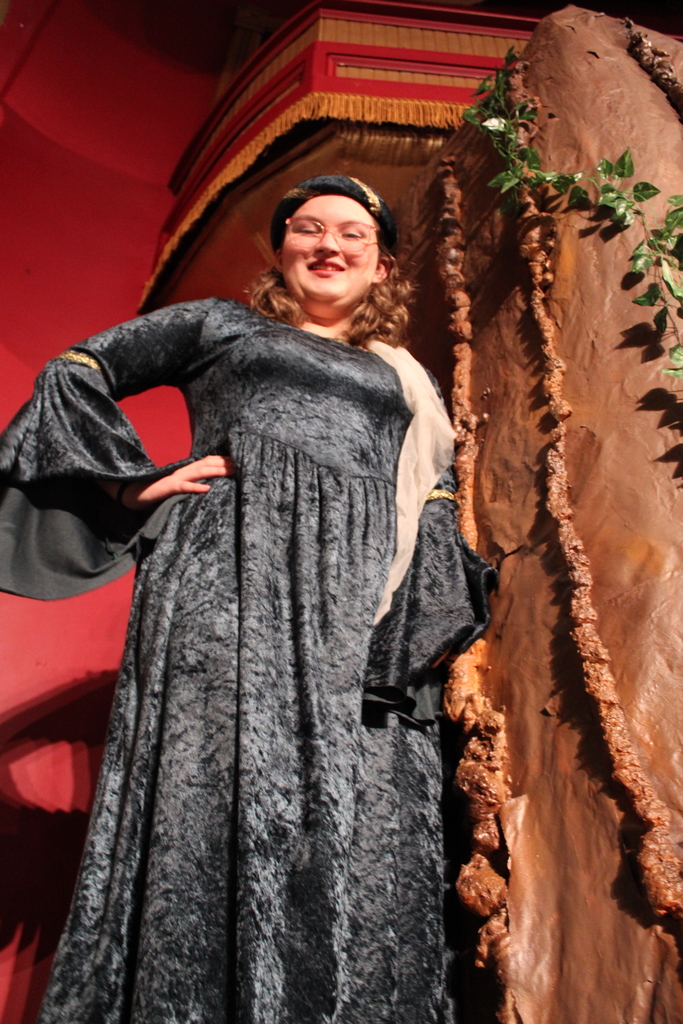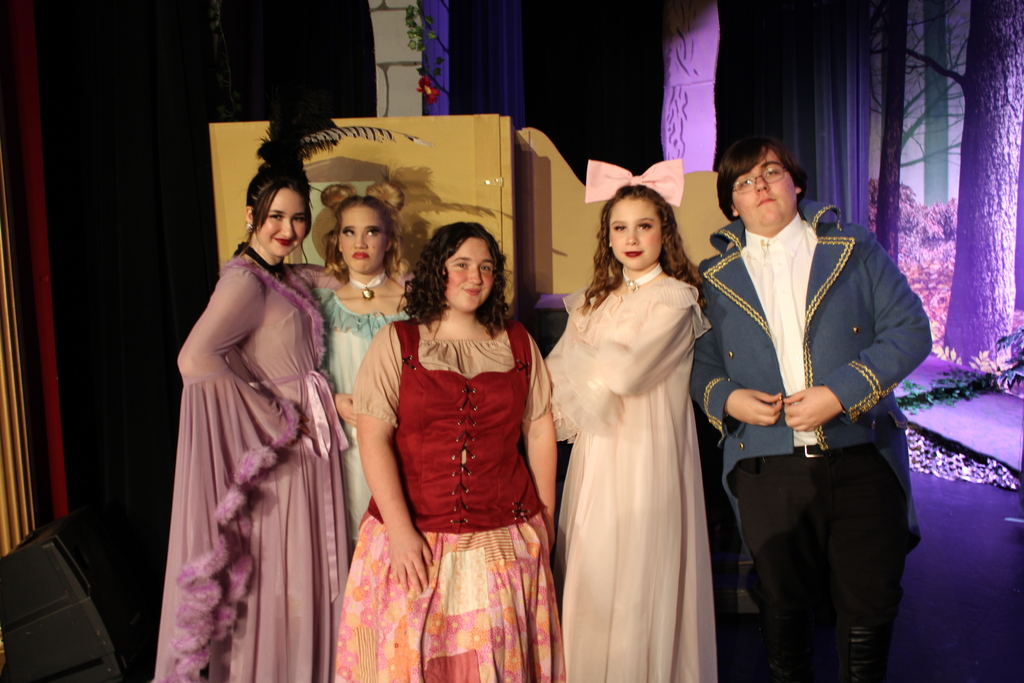 Avery Thompson is the 5th grade sign winner this week. She is comes to school with a great attitude every day and is awesome to have in class. Great job Avery!

Mr. Suffel's students used their knowledge of the Gilgamesh epic to solve a "Whodunnit" in the library on their Library Day.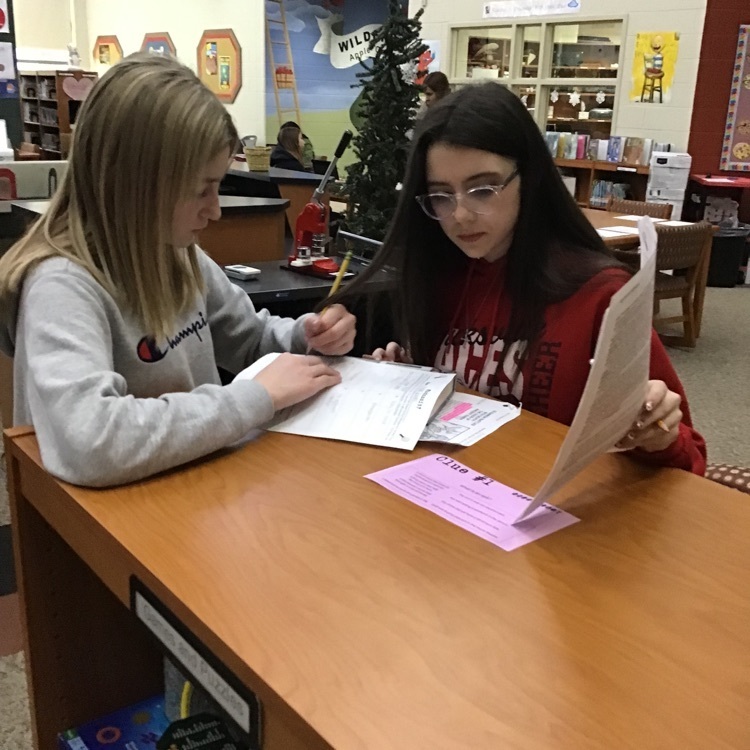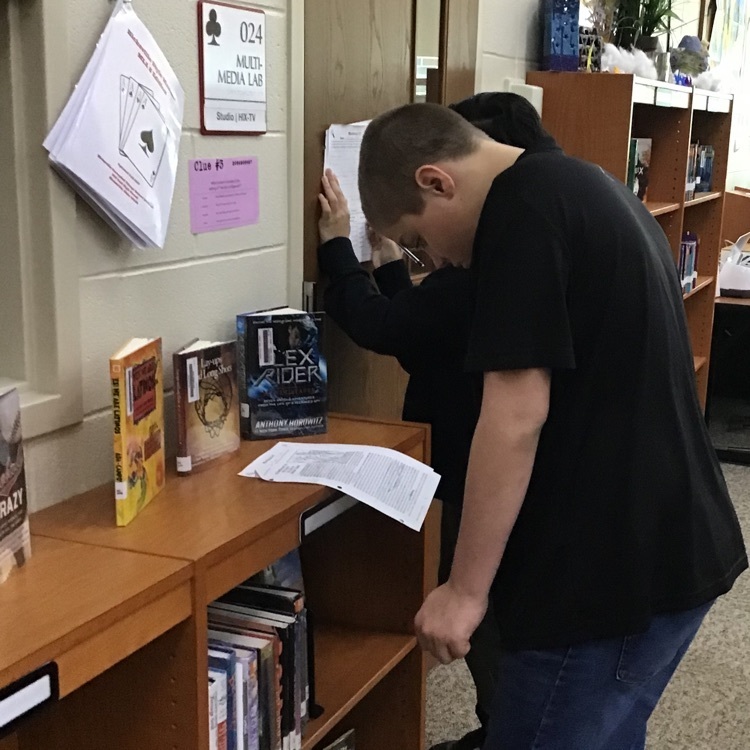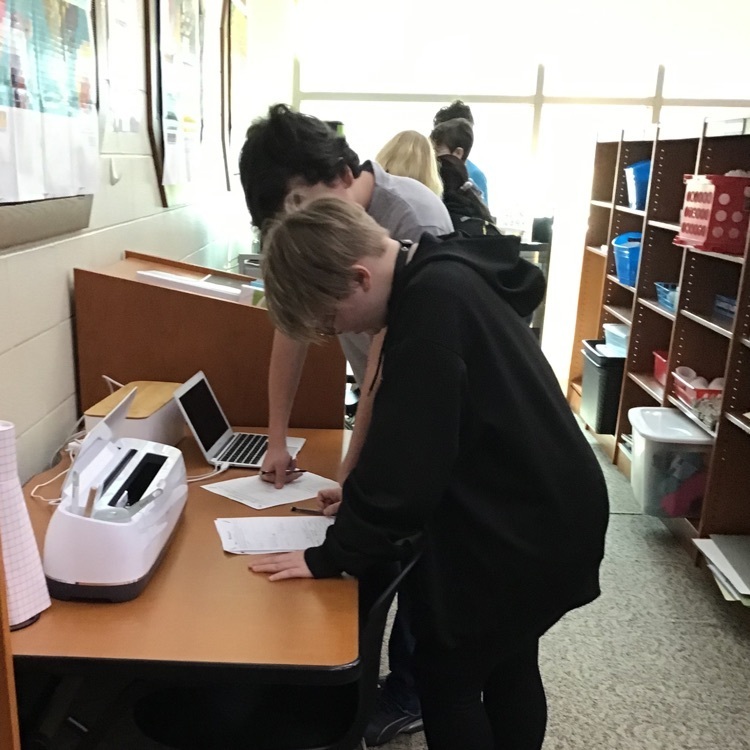 It's parent preview night! We are so excited to show you what the kids have been doing for the last few months! Thank you, parents and families, for sharing your incredible children with us! Opening night is tomorrow! Join us this weekend as we present INTO THE WOODS at the Huber Opera House. This show is rated PG. March 3 and 4 - 7:30 p.m. March 5 - 2:00 p.m.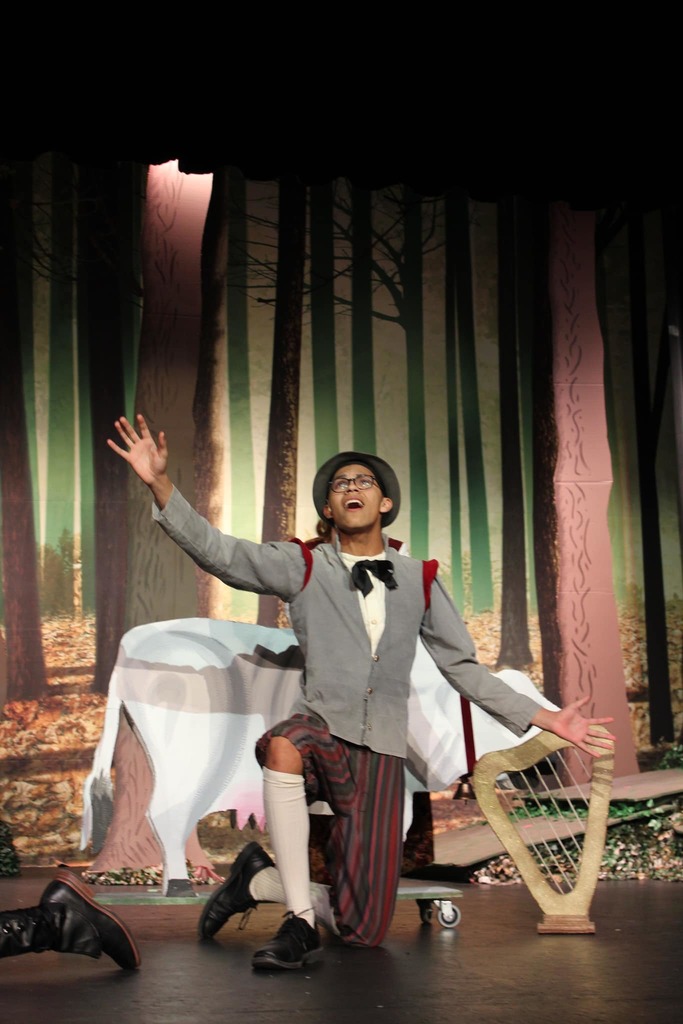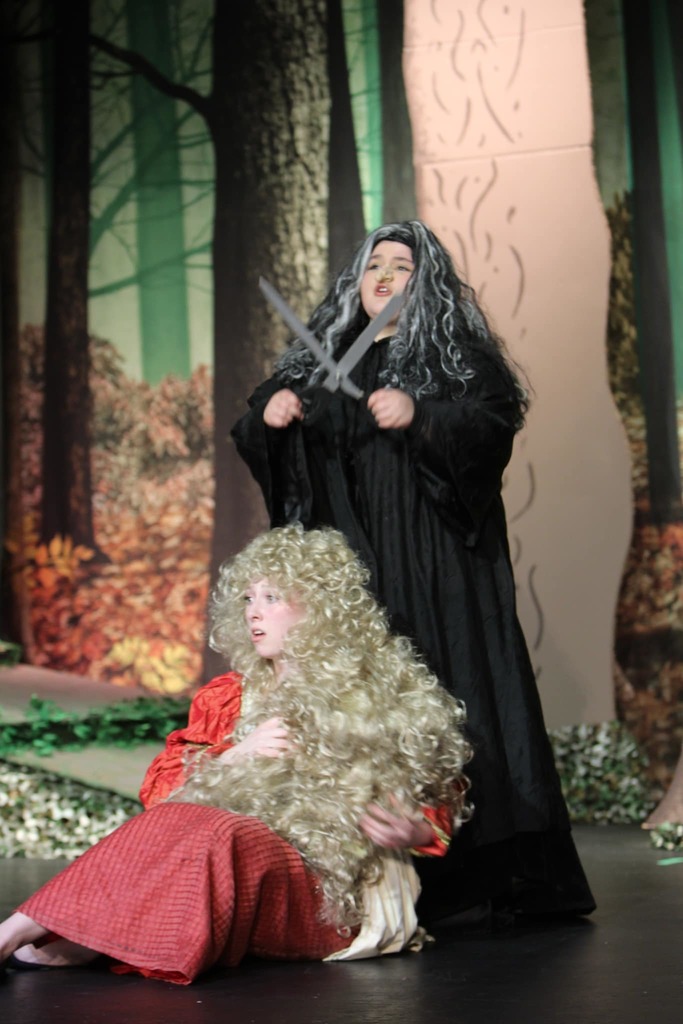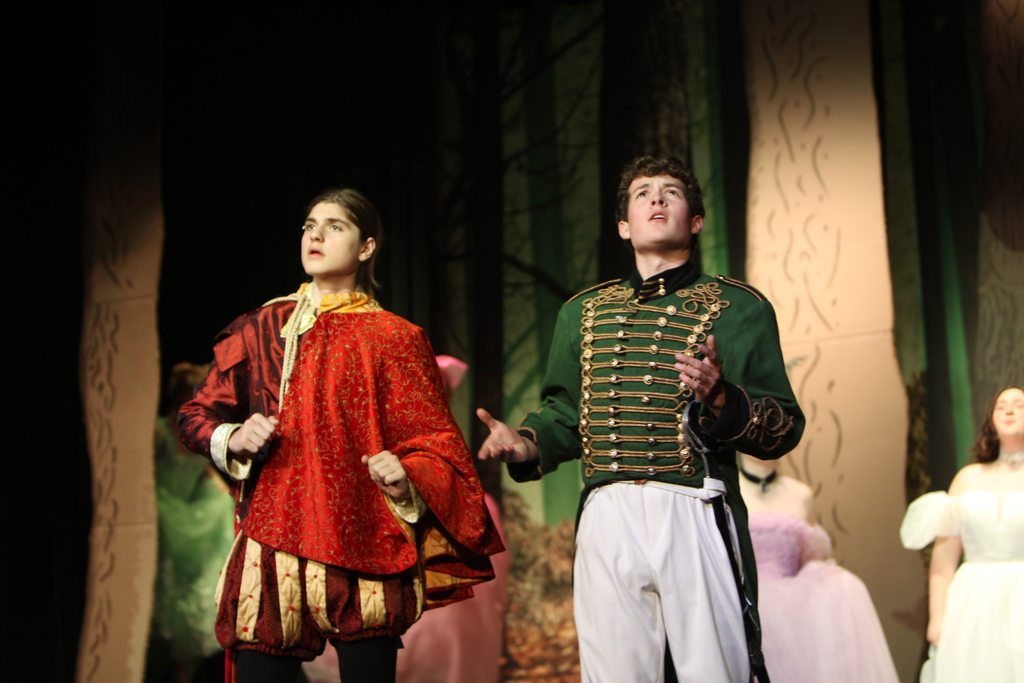 A good ensemble makes the entire show come together. These characters round out our cast and bring the whole story to life! Journey INTO THE WOODS with us this weekend! March 3 - 7:30 p.m. March 4 - 7:30 p.m. March 5 - 2:00 p.m.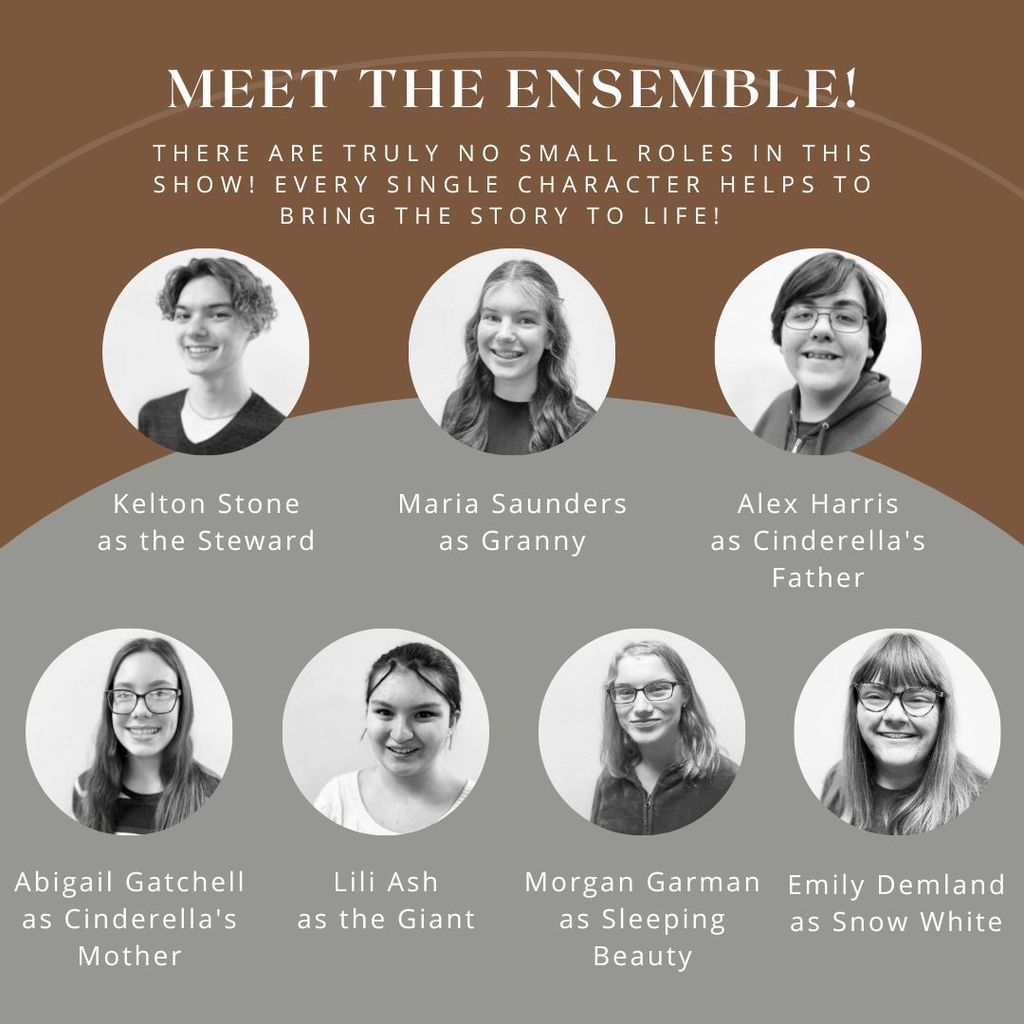 It's SHOW WEEK! We are so excited! Meet Aleyah Keeley! Aleyah plays Cinderella's stepmother in the show. She has some pretty amazing costumes and does a great job playing this evil character! Come see Aleyah and the whole cast on Friday, Saturday, or Sunday! Tickets are available at the door. Doors open one hour prior to show time! See you from the stage!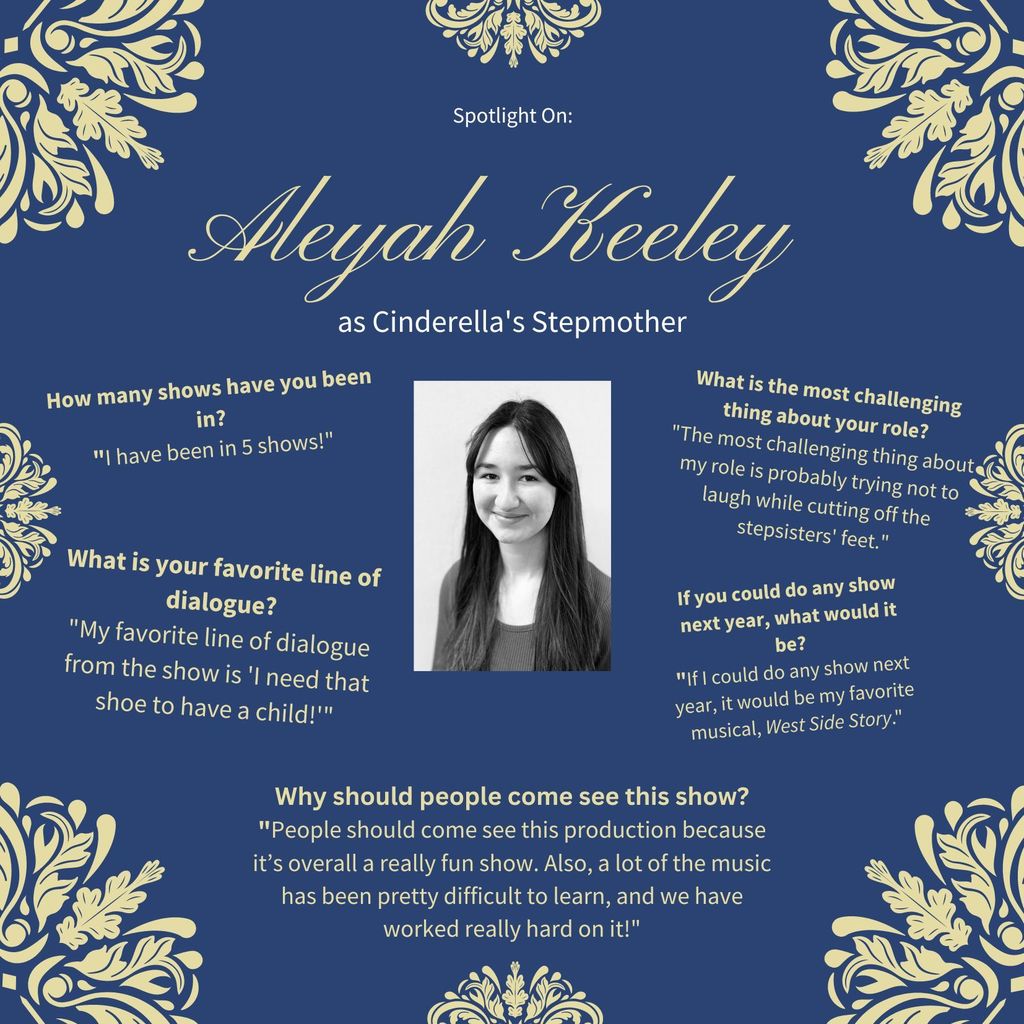 Ellie Laker is a recent 5th grade sign winner. She is a great student and even better person. She is kind to everyone, fun to have in class, and an amazing friend. Congrats Ellie!

Meet Noah Shaffer! This is Noah's first high school show. He is a senior this year and plays the part of the Wolf! Our show opens in ONE WEEK! Come see Noah and this talented group March 3, 4, or 5 at the Huber!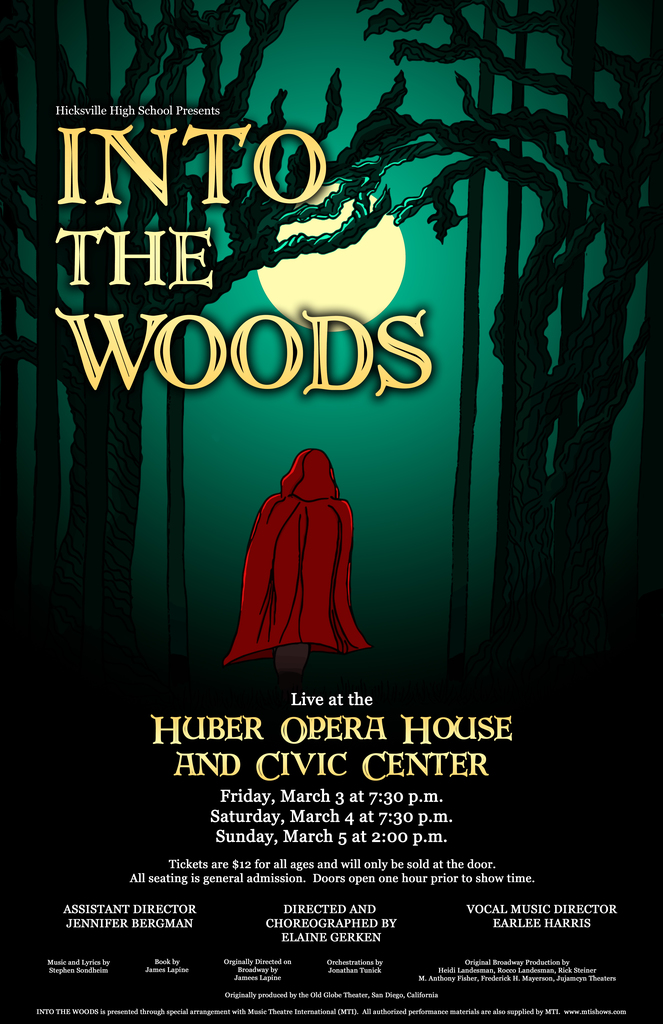 Meet Jack's mother! Jack's mother is played by senior Amber Sigman. What a voice! She can also scream REALLY well!! Don't miss Amber in this fun role. She is also a super talented artist, and she painted a lot of the sets and props!

Meet Ben Harris! Ben plays the Baker in this year's production. He is a stage veteran and has performed in ten shows! Ben is also our resident INTO THE WOODS expert and aficionado! Come see Ben shine in this role! He does a fantastic job!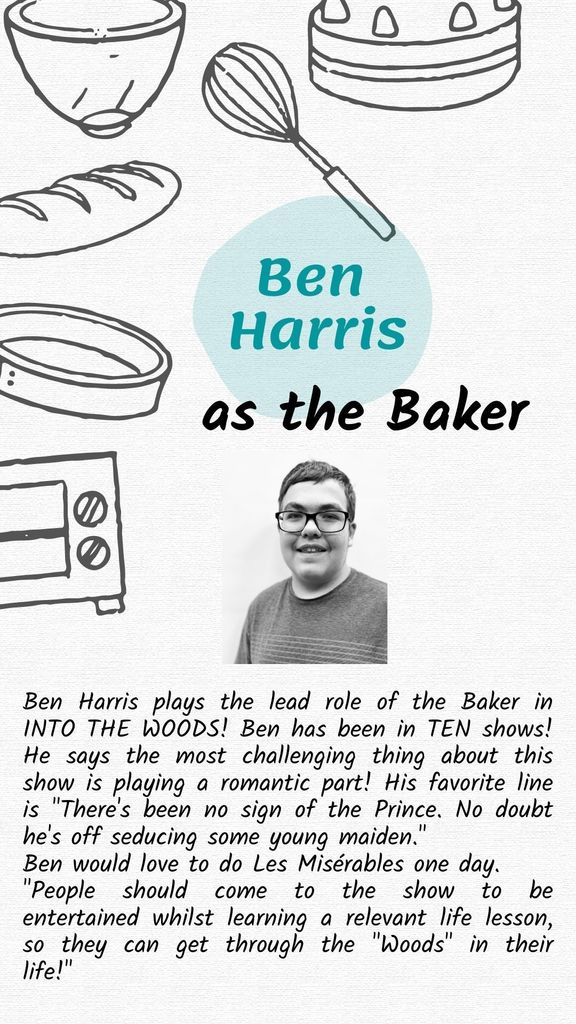 Meet Colton Hancock! Colton is a freshman this year, and he plays the Narrator in INTO THE WOODS! He has the PERFECT voice for this role!! You won't want to miss it!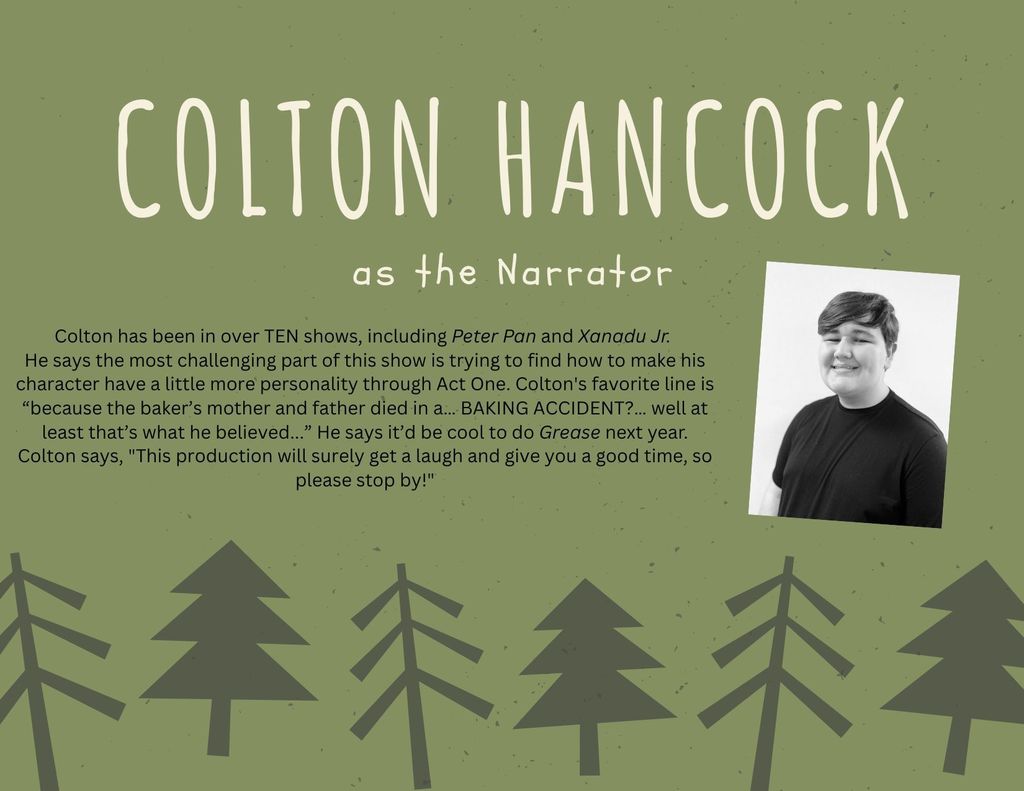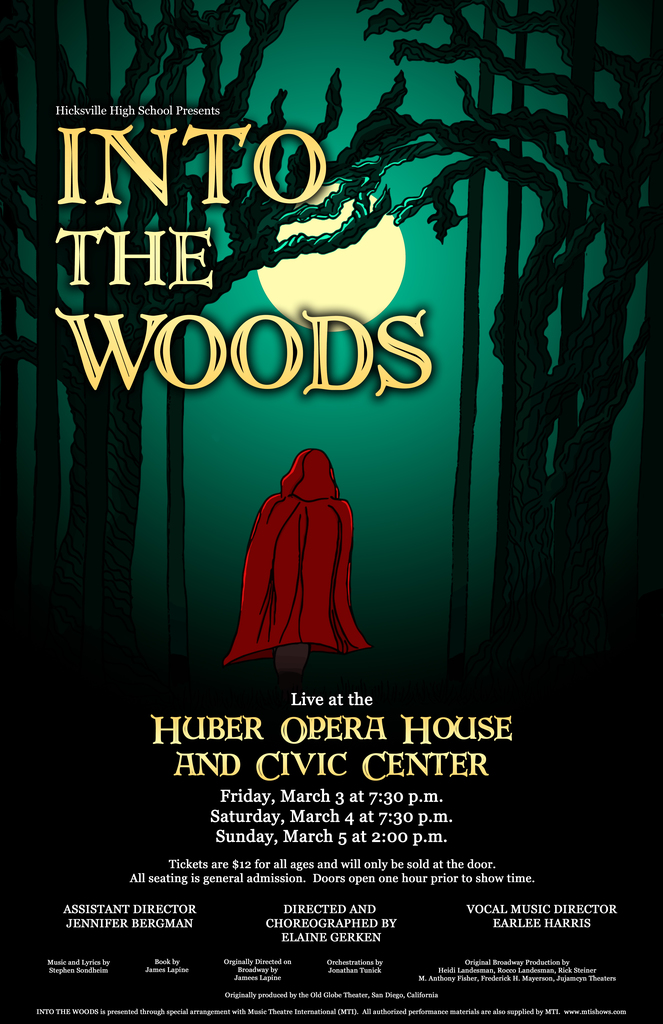 Meet Cinderella! Cinderella is played by sophomore Emma Huber-Whitman. This is Emma's 15th show! Come see this talented bunch in INTO THE WOODS!

Meet Rapunzel's Prince! Junior Noah Harmon plays this hilarious character! Come see Into the Woods March 3-5 at the Huber!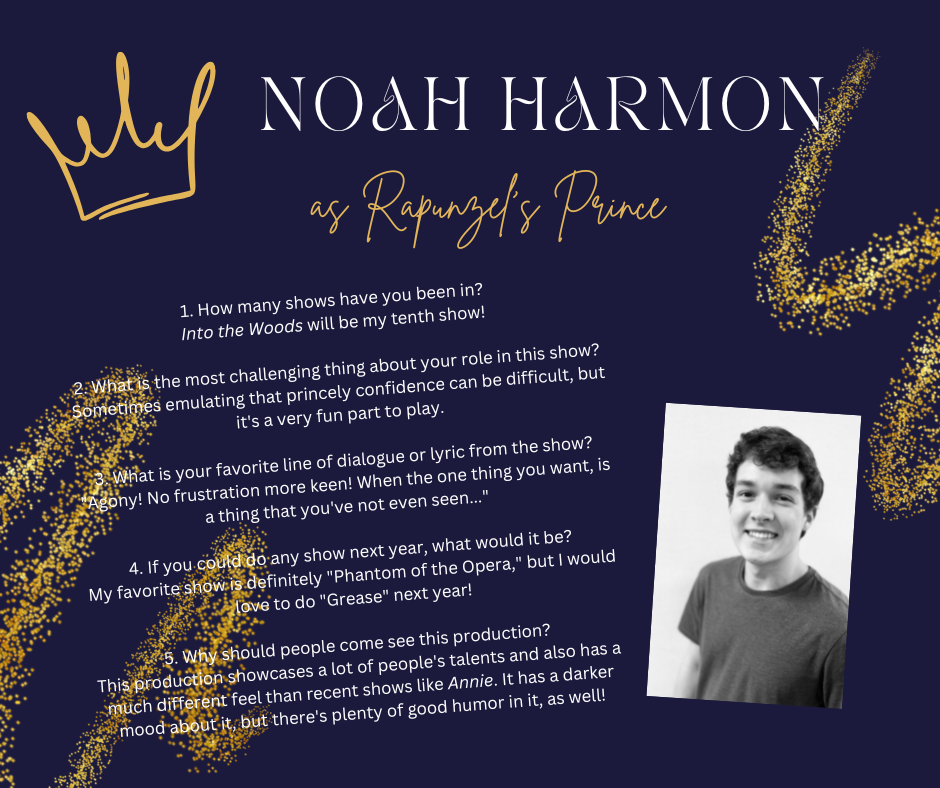 BOYS' BASKETBALL SECTIONAL TOURNAMENT - The varsity boys' basketball team will participate in the OHSAA Sectional Tournament on Tuesday, February 21st at Wauseon HS.  They will play Liberty Center starting at 7:30pm.  Tickets must be purchased online at
http://www.ohsaa.org/tickets
.

GIRLS' SECTIONAL BASKETBALL - The start time for the Hicksville/Ayersville sectional girls' game at Bryan on Thursday (Feb. 16th) has been changed to 7:30pm.