In light of new information being released by governor DeWine, we are anticipating a potential extension of the state imposed school shut down. With that being said, our teachers are being provided professional development pertaining to distance learning for our students. The next few days will also allow for our teachers to establish meaningful academic opportunities for all students in our district, those with electronic devices and those without. Additional information will be provided ASAP, but please know that we are working to establish distance learning opportunities for our students that are meaningful and effective.
Important update from HEVSD.

Senior Trip Update: The senior trip scheduled for March 18-21 is officially cancelled. We will have a mandatory meeting to discuss our options on Sunday, March 15 at 6:00pm in the LMC/Library. Please only bring one parent (student should attend too) in order to stay under the state mandated threshold of 100 people. All participants should enter through the MS/HS entrance. Thank you.

The high school musical has been postponed due to the governor's mandate. We hope to perform the show in May, and we will have more information soon. Stay tuned!
We are aware of the governor's mandate to shut down all schools in the state. Tomorrow, Friday, March 13, 2020, will be our last day. We anticipate to resume on Monday, April 6, 2020. All activities and all practices are suspended during this time. We will update as available.

Tonights (3/12/20) Boys' Basketball/Cheerleading Banquet has been POSTPONED.

The Archery Tournament scheduled for Saturday, March 14 has been cancelled. At this time there has been no discussion for rescheduling the event.

Senior Trip Meeting: All parents of students attending and chaperones attending the senior trip need to attend a meeting on Sunday, March 15 at 6:00pm. We will meet in the commons to discuss the current corona virus concerns and the upcoming senior trip. Thank you

Class of 2021 Parent & Student Prom Meeting: Thursday, March 12 @ 6:00pm in the community room. Please enter through the MS/HS entrance.

Meet our talented ensemble! These hard-working singers, dancers, and actors do it all!! They really make the whole production come together. Don't miss LITTLE SHOP OF HORRORS! Tickets are now on sale!
http://bit.ly/hhsmusical2020

Tickets are now on sale for this year's high school musical, LITTLE SHOP OF HORRORS! Don't miss this hilarious, quirky show, which runs April 2-5 at the Huber Opera House and features 22 talented singers and actors! Get your tickets online today!
http://bit.ly/hhsmusical2020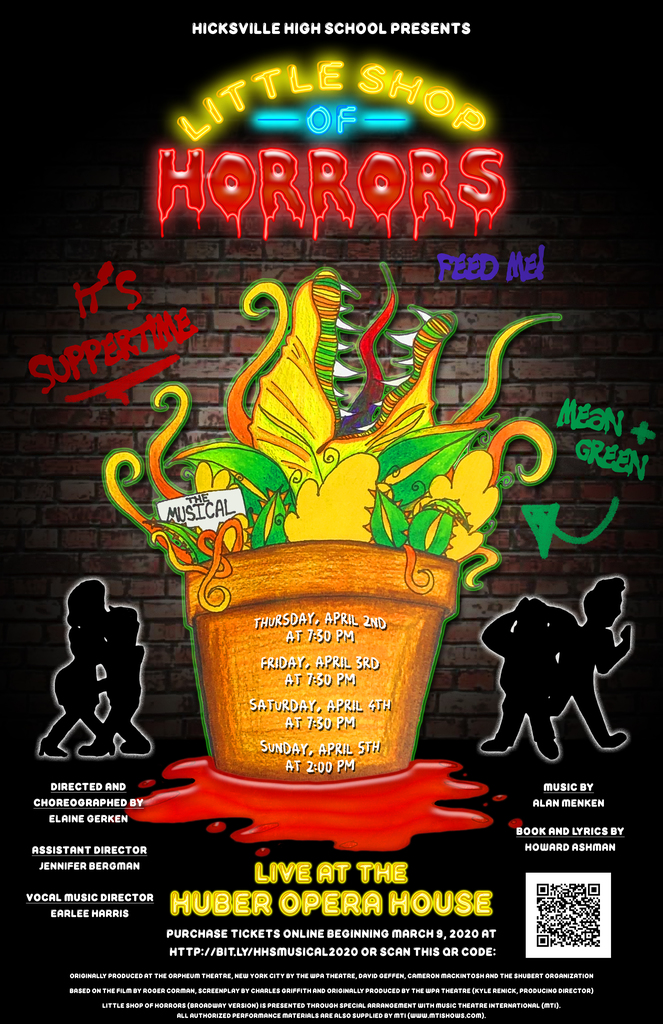 Defiance County schools coronavirus update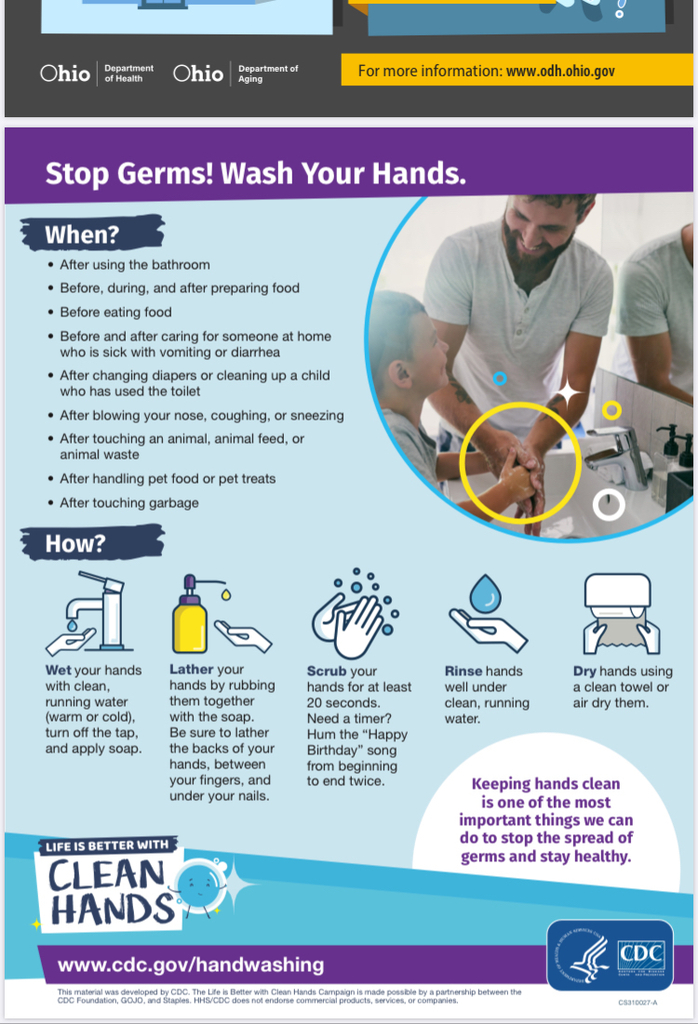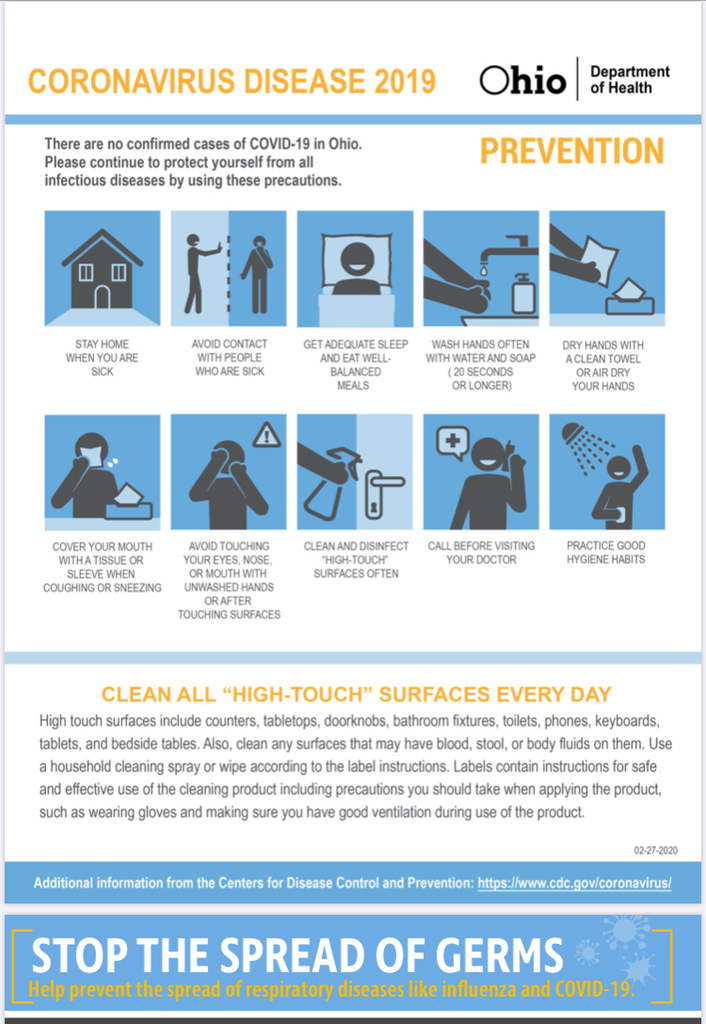 Congratulations!

Congratulations to Emma Shuman, Taylor Early, Emily Harmon, and Kyler Baird for earning superiors at District Science Fair. All four will be advancing to State.

Meet Orin Scrivello, D.D.S., played by senior Ethan Coplin! Ethan plays the evil dentist in LITTLE SHOP OF HORRORS! He is absolutely hilarious in the show, and you won't want to miss it. Tickets go on sale Monday, March 9!!


Coronation - March 7, 2020 @ 6:00pm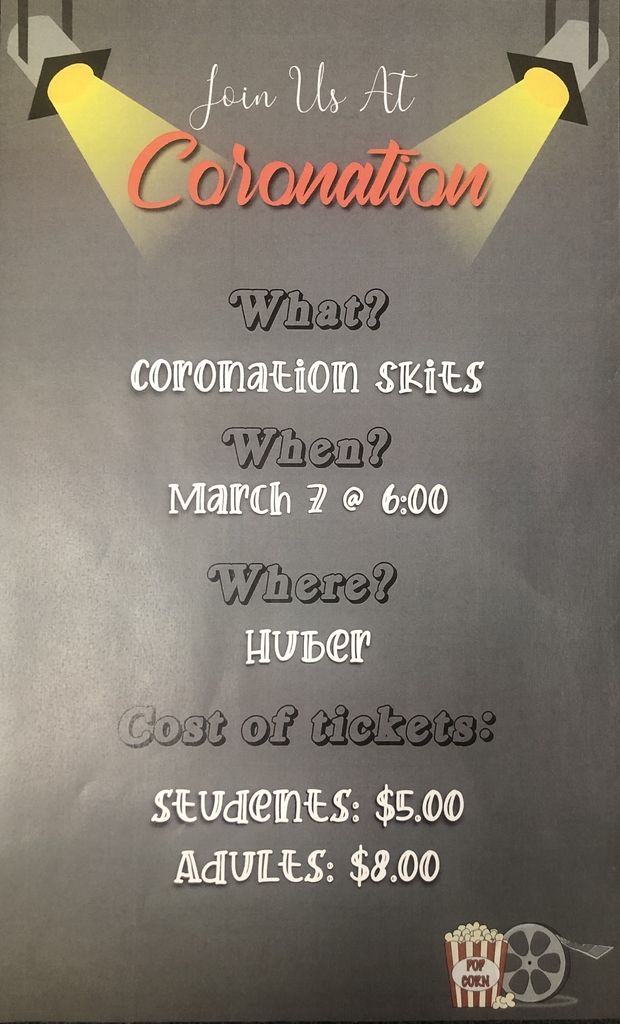 Meet Mr. Mushnik! Mr. Mushnik is played by junior James Greer. He is the greedy owner of the flower shop! Don't miss LITTLE SHOP OF HORRORS April 2-5 at the Huber Opera House. Ticket info coming very soon!

Class of 2021: Junior class parent meeting on Monday, March 2 at 6 PM in the community room 123/125. Please enter through the high school doors.